The Alaskan King Bed is the largest bed size in the world! But what is an Alaskan King bed? Family beds of course can be larger but if you are looking for Alaskan King mattresses you have come to the right place. Extra space to spread out, be a family bed, etc. Learn all you need to know about the Alaskan King size bed.
Giant beds for tall sleepers! This Alaskan mattress is 9′ x 9′ (108″ x 108″)! Can you imagine owning one or more of these oversized beds? If you have a big room and can fit one of the beds, go for it.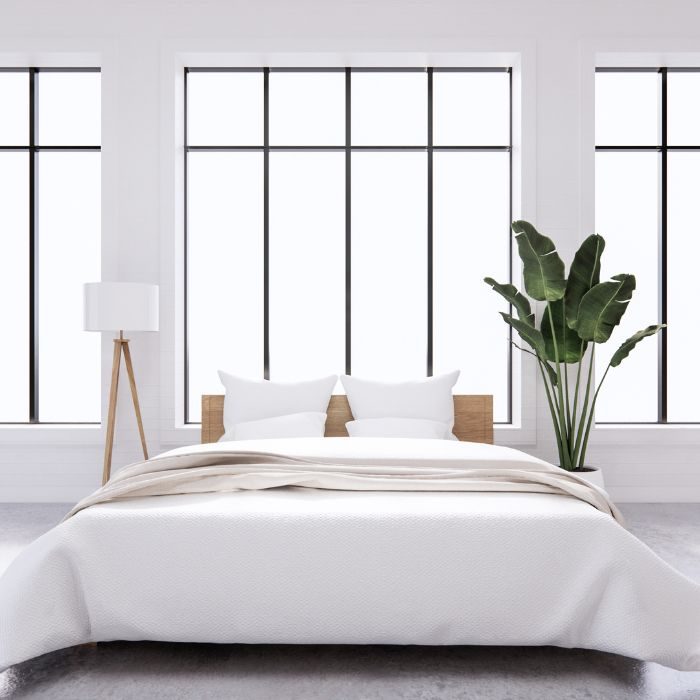 Why Buy A Larger Bed…
Do any sleeping position you want
Great for restless sleepers to not keep the other person up tossing
Great choice for larger master bedrooms
Great way the whole family can sleep together
Ample space
Larger than a California King Mattress by over 2 feet
Biggest mattress size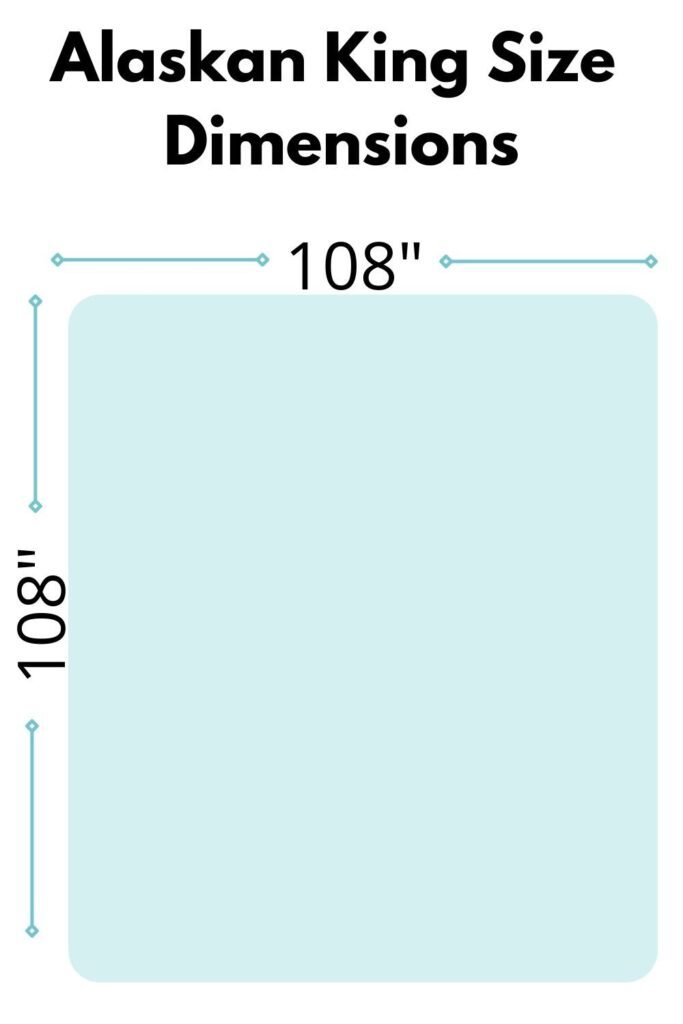 What are dimensions of Alaskan King?
9′ x 9′ (108″ x 108″) is how large this Alaskan bed is. This allows for personal space as you sleep. Or it can be a bed for the entire family if you have little kids who like to crawl into your best. This is the biggest bed size, that will be a great option for master bedrooms.
The Alaskan is more than two feet wider and longer compared to a classic King size bed. So as you can see this is a lot bigger than a traditional King size bed.
What is the recommended bedroom size for an Alaska King size bed?
The minimum size recommended for an Alaskan bed is 16 feet by 16 feet. You want to make sure there is enough room for the bed and to get around in the room. If you have an even larger bedroom that is even better. Just measure to ensure there is enough space before you make the purchase.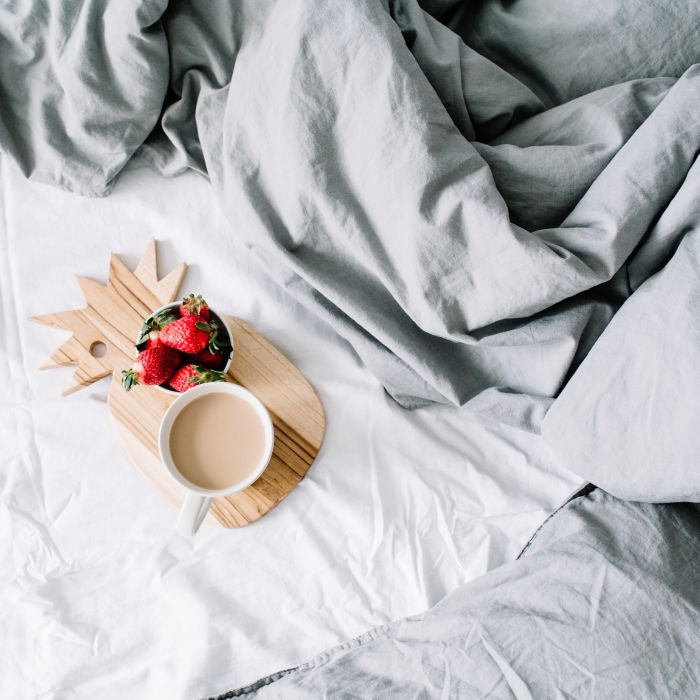 How much is an Alaskan King Bed?
The average price for this mattress type is around $4,000 – $7,000 in price. Depending on the quality the price will of course vary. If you order online you will find that some places offer free shipping since this is a larger bed.
The sheets can range from around $50 up to a few hundred depending on the quality of the thread count.
Dimensions of Other Bed Sizes
Here are the average dimensions of other bed sizes to compare what it is in terms of measurements.
| | |
| --- | --- |
| Bed Size | Dimensions |
| Alaskan King Bed | 108″ x 108″ |
| California King | 72″ x 84″ |
| King | 76″ x 80″ |
| Queen | 60″ x 80″ |
| Full | 54″ x 70″ |
What Types of Mattresses Are There?
Memory Foam Mattresses – These are great for taking pressure off your body as you contour to the mattress as you sleep.
Latex Foam Mattresses – Eco-friendly is what you will find with this style of mattress. It is a supportive but softer texture.
Gel Mattresses – Gel is a similar style to memory foam, it will contour to your body. If you like a cooler sleep these are great as it will be cooler than a traditional mattress.
Hybrid Mattresses – The hybrids are newer and they take components of all the other styles of mattresses to form into one. It is meant to be one of the best mattresses on the market.
So if you are in the market for an Alaskan king-size bed consider one of these bigger mattresses for your home. A good option to consider if you have the room for it along with your bedroom furniture.
Related Posts