Learn how to make these easy Disney Mickey Mouse ears DIY headband. This is a no sew tutorial and all items were found at the Dollar Tree! Simple supplies and the perfect Homemade Minnie Mouse ears headband to wear for your trip to Disney, birthday parties, etc.
All you need is a headband, embroidery needle bundles, and a few other supplies for this Disney ears tutorial. Pair with some fun Mickey mouse gloves and you have a fun DIY Disney look.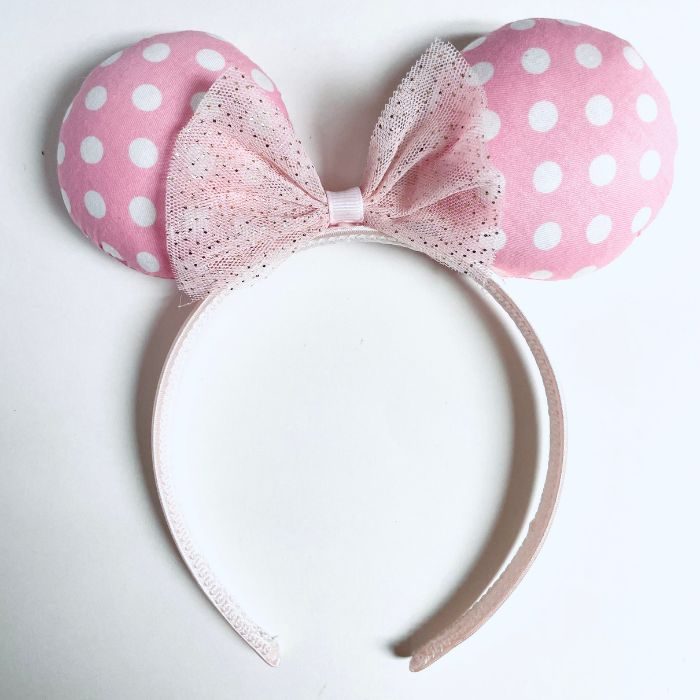 Table of contents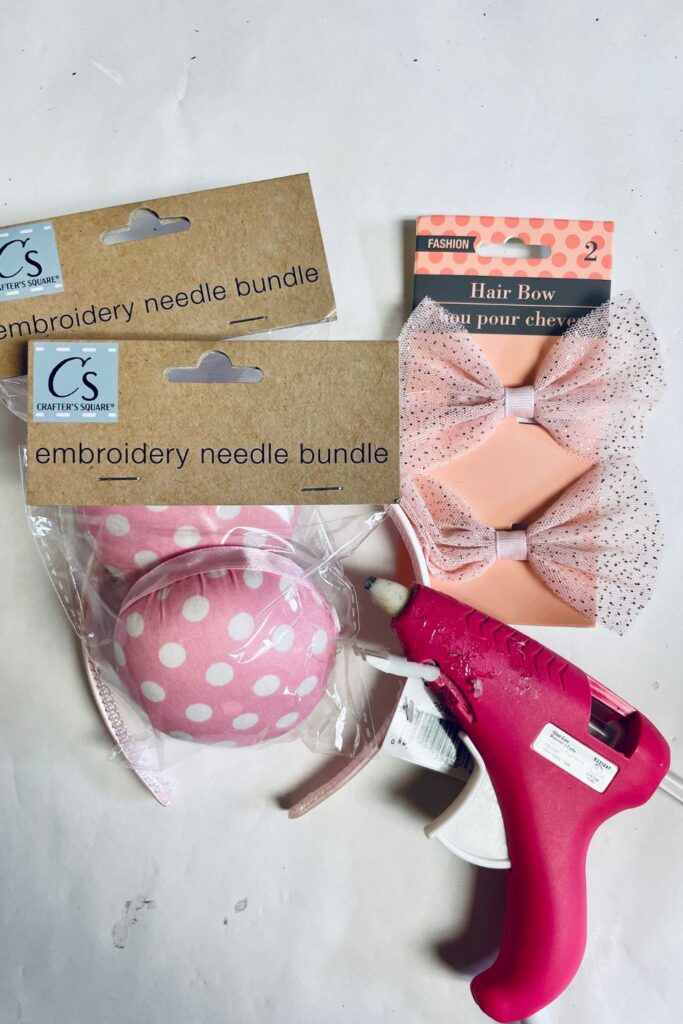 What You Need To Make These DIY Disney Ears
Pink Headband
Hot Glue Gun and Glue Sticks
Pink Polka Dot Embroidery Needle Bundles (get 2)
Pink Shear Bow
Expert Tip: You do not have to do pink. If you find your Dollar Tree has other colors, totally make whatever color you want for this Disney ears headband.
How to Make Disney Ears Headband
Full steps are below in the printable tutorial. This is a quick overview for visual learners who like to see steps on how it is made.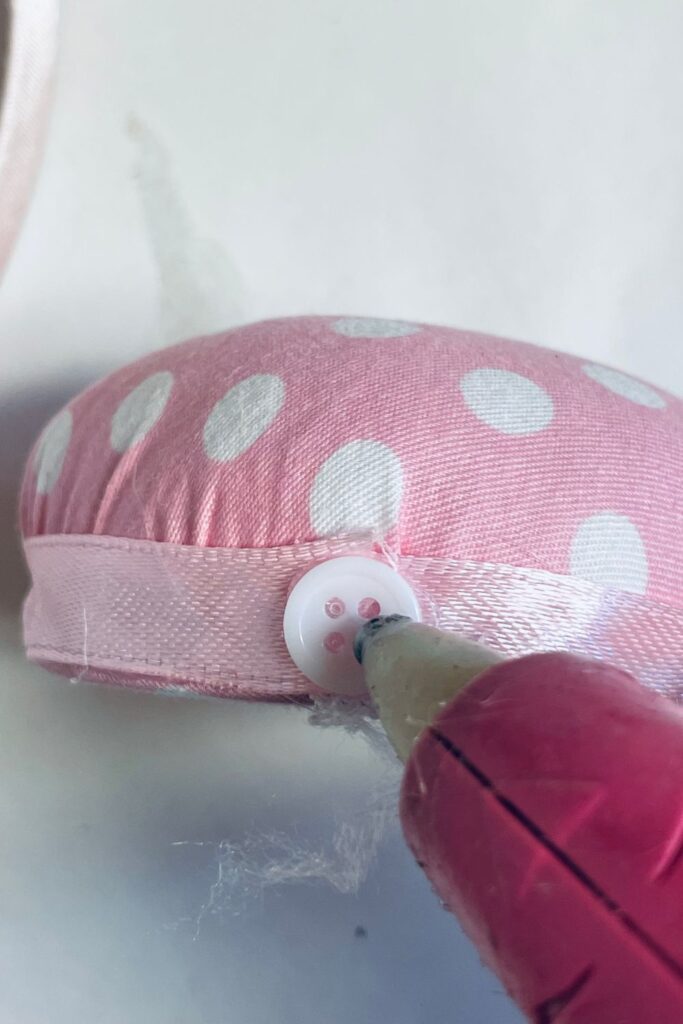 Step One: Heat up your glue gun and once ready you will take the embroidery bundles and glue one where the button is. This helps add stability.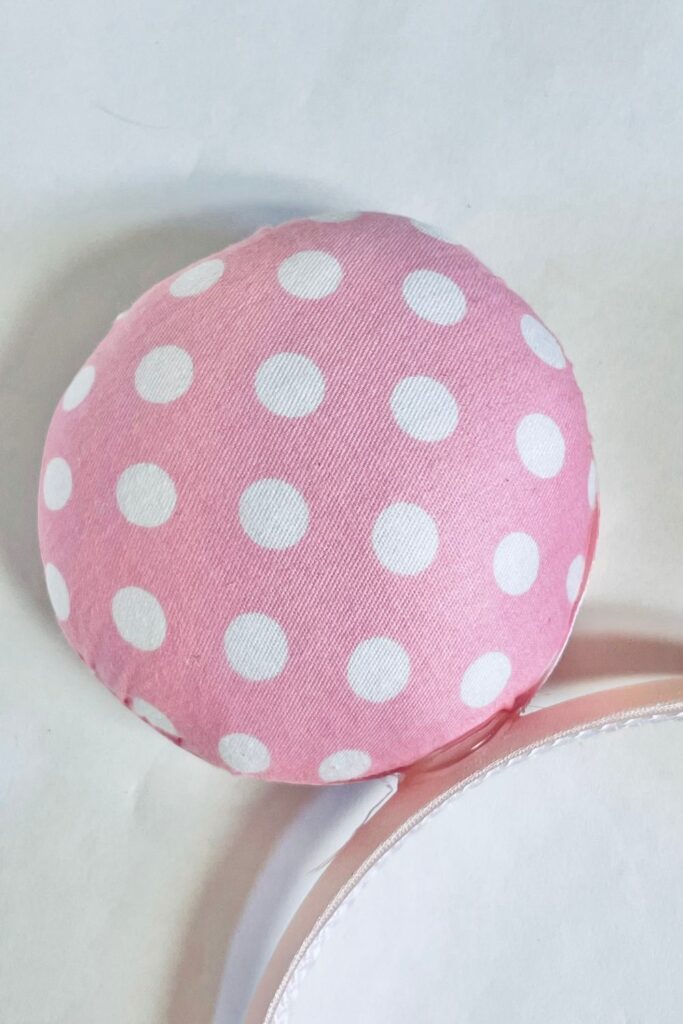 Step Two: Place the glued area onto one of the sides of the headband. Make sure to press firmly to ensure it sticks together.
Step Three: Repeat the process and glue the bundle on the other side to mimic the other ear.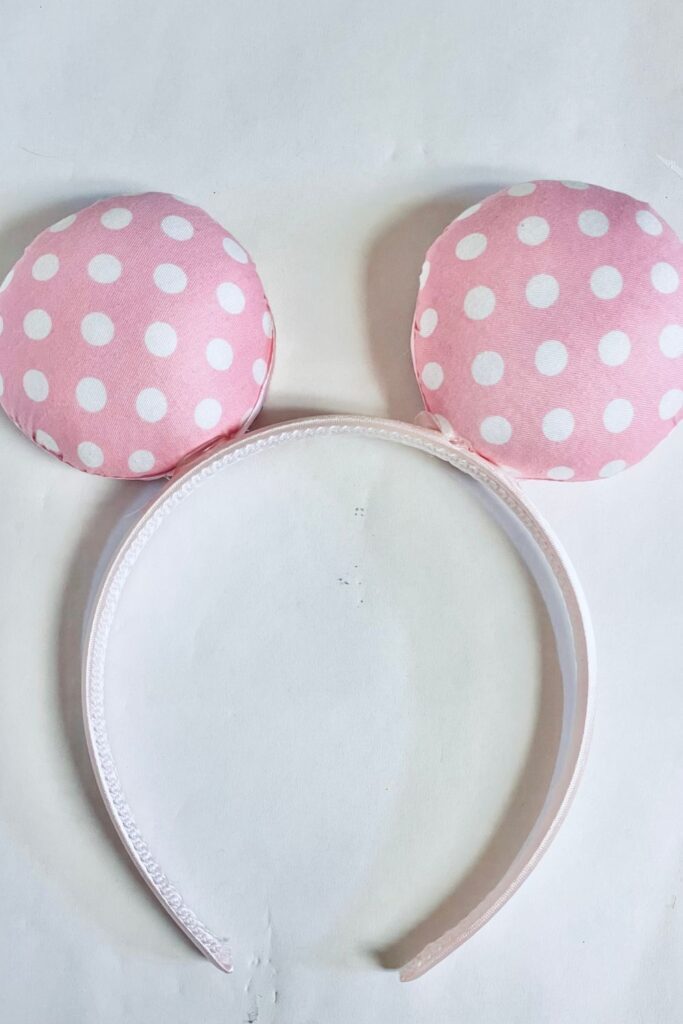 Step Four: Next take your bow and add hot glue to the back side and then glue on head band!
See how easy and quick this is? No sewing needed for this Disney craft project!
How much are ear headbands at Disneyland?
To buy a pair of ear headbands at Disneyland you could spend $27-$29. Of course each year you can expect the price to go up even more.
Granted you are using Dollar Tree supplies but just for a few dollars you have a ear headbands that will work just as good for your vacation!
How to Store These Mouse Ears Headband
Make sure to be gentle with the ears as they are going to be a bit delicate. Store flat or laid down so you don't run the risk of smashing them. If you plan to travel lay them flat on top of your suitcase so it is at the top.
More Disney DIY Ideas
Connect with me on Facebook for more DIY Crafts, Home Decor, and more. As well as Pinterest!
Time needed: 5 minutes.
Mickey Mouse Ears Headband is an easy and quick no sew ears headband DIY. Head to the Dollar Tree to buy supplies for this cheap Mickey mouse headband.
Glue Embroidery Bundle

Heat up your hot glue gun and put glue on the button on the embroidery bundle piece. This will helps give it the most stability.

Glue to the Headband

Take the hot glued embroidery and stick to one side of the headband. Eye ball where to place it to make it look in the area of ears. Press firmly.

Repeat Other Side

Now you will repeat the gluing with the other side to get both Mickey ears glued on the headband.

Glue Bow

Next take your bow and glue in the center of the headband between both ears. I glued the bottom side of the bow where the clip was.