You are going to love this easy DIY fall leaf wreath! The weather has chilled some, and it only makes sense to start crafting. You seriously only need 6 supplies to make this cheap fall wreath — no need in spending tons of money to make something that turns out so lovely.
I love getting friends together and having a craft night once a month! It's relaxing, and we can laugh and enjoy our time together. Everyone brings some snacks, and we sip on our favorite drinks like this easy whiskey lemonade. Then at the end of the night, everyone has their own fall leaf wreath to take home. Talk about a FUN time!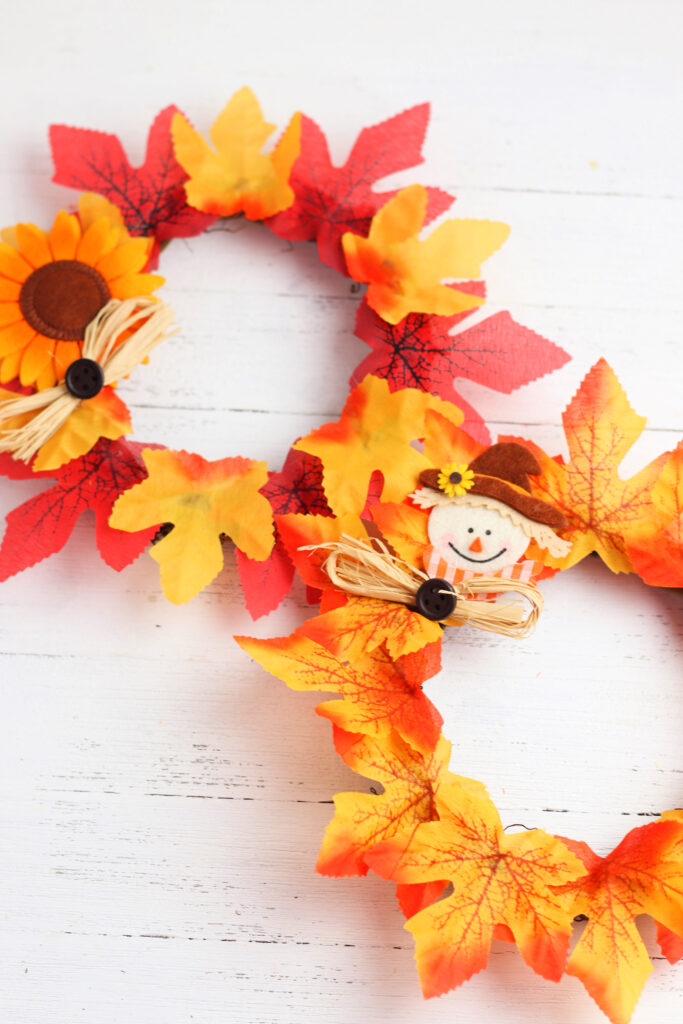 How To Make A Fall Wreath
I hope you are as excited as I am about making this DIY fall wreath. It's so much fun, and you don't need lots of items to make it happen. Let's get started.
Supplies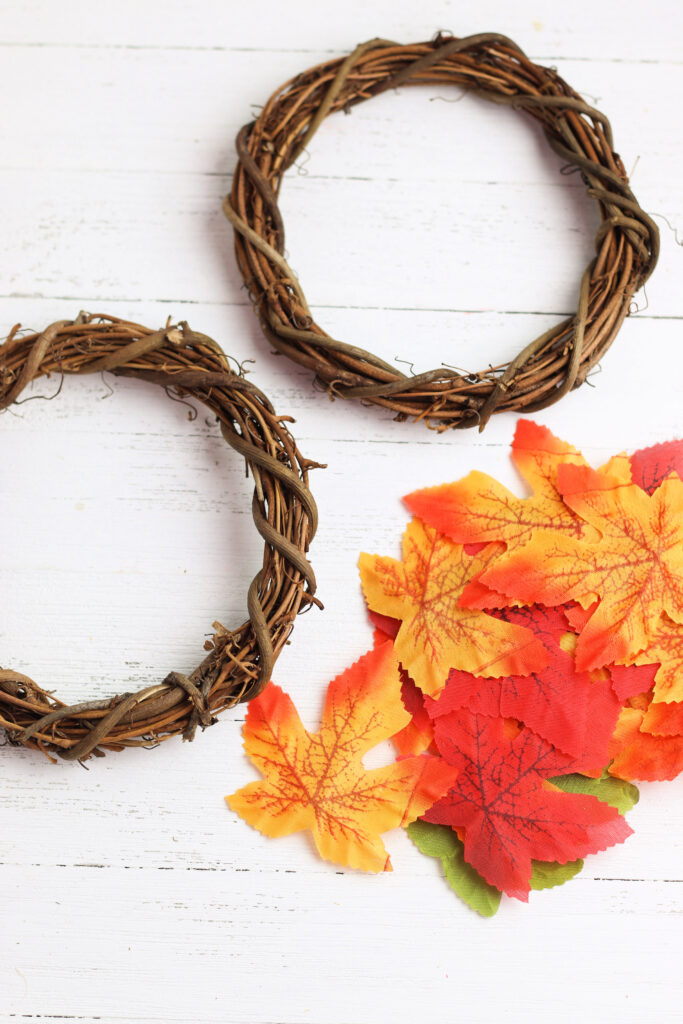 First Step: Begin by taking the leaves and gluing them all around the wreath or wreaths.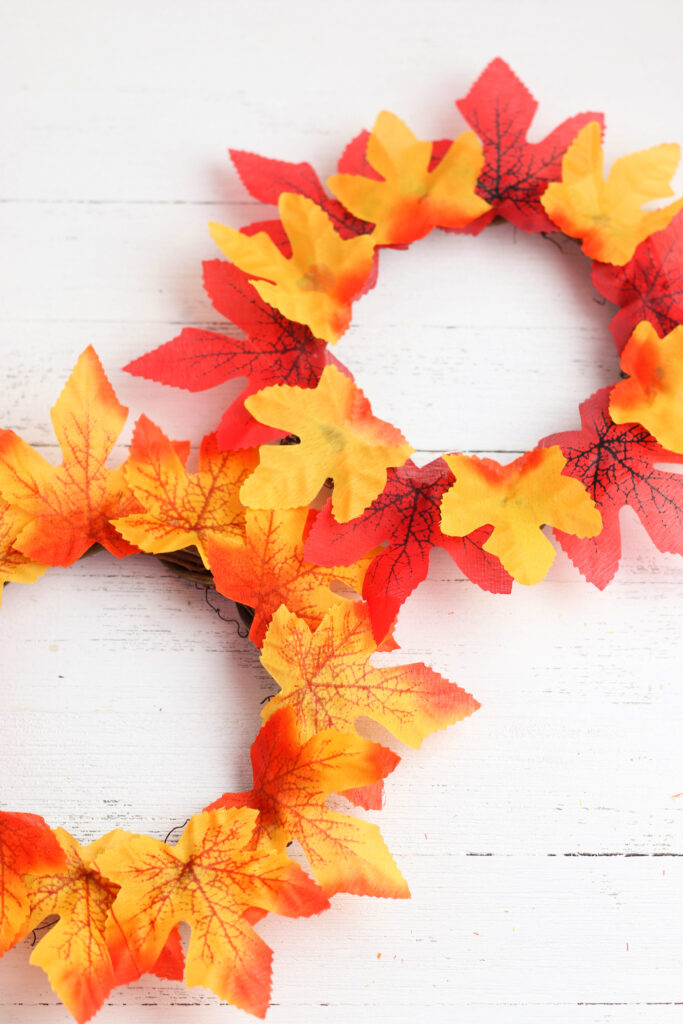 Second Step: Glue the button on the raffia bow.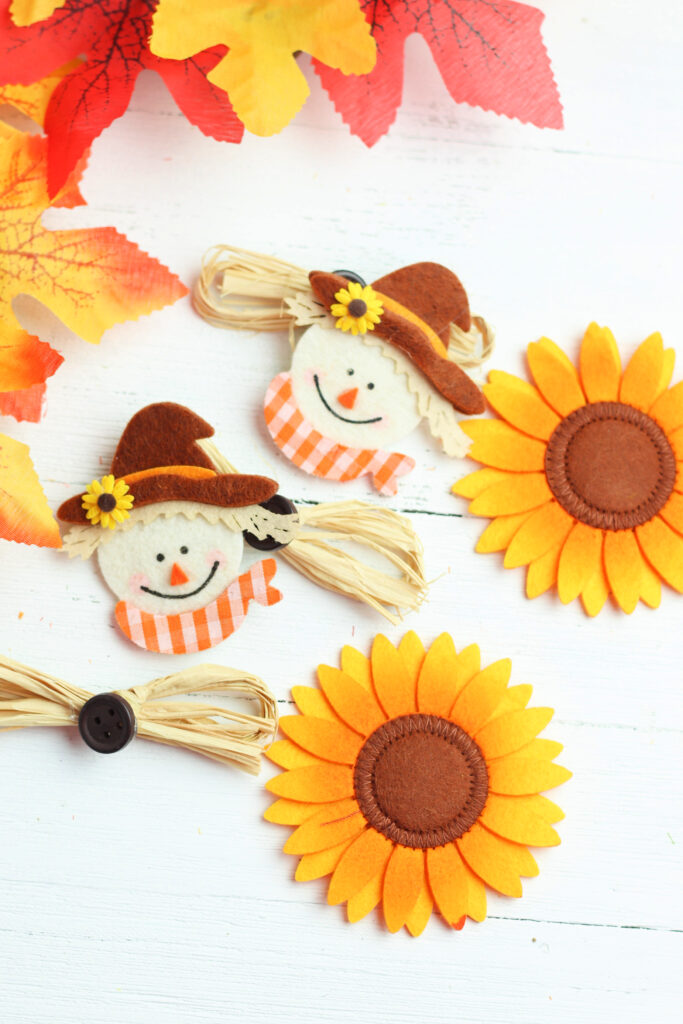 Third Step: Add scarecrow, bow, and sunflower to the wreath(s).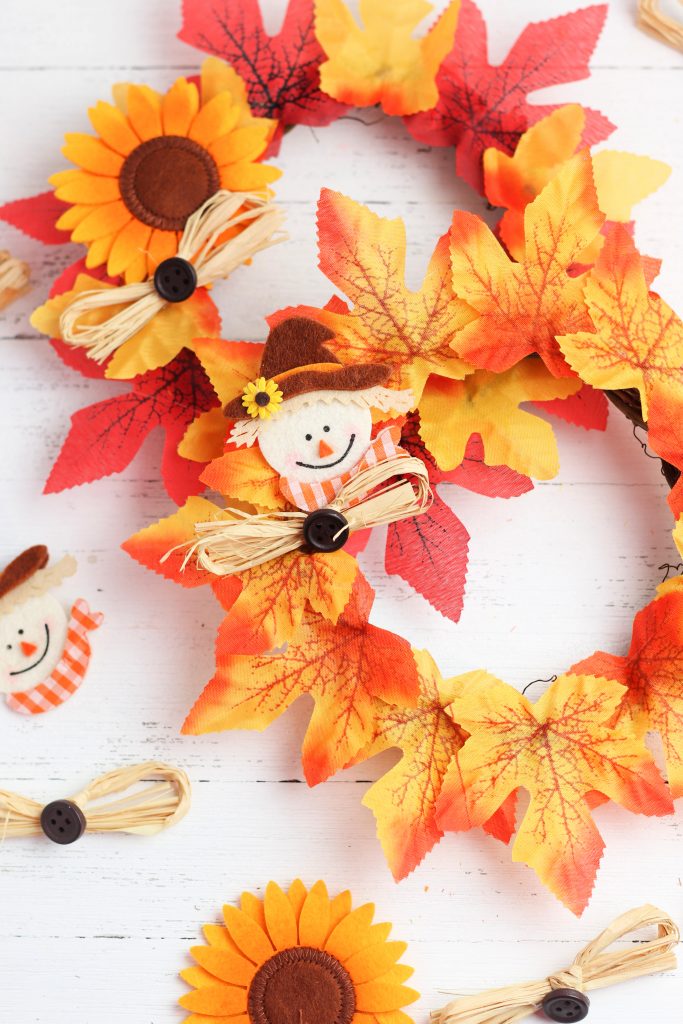 Optional Tips/Ideas
Get really creative with this DIY fall wreath idea! There are several things you can do to make it even more special. Here are a few ideas to try out:
Feel free to add any embellishment you come across that you like. Don't fell limited to scarecrows and sunflowers. There are lots of cute ideas to choose from. Hit up your local dollar store too.
How Long Does It Take To Put Together This Leaf Wreath?
Typically, you can throw a DIY fall wreath together in about 10-15 minutes. You only need to give minimal effort, and the part that takes the longest is allowing the glue to dry. If you have ever worked with a glue gun before you know it doesn't take long!
How Big Should I Make This Leaf Wreath?
You can make this wreath as big or as small as you want to. Feel free to make super small ones that are 3 inches and let kids decorate them. Additionally, you can use a really large 30-inch wreath and use it for a fall door wreath too. The options are endless when it comes to making this leaf wreath.
Do I Have To Put Leaves All The Way Around The Wreath?
No, you can put the leaves just halfway around, all the way around or anything in between. Use my idea as a basic tutorial and add whatever character you love to your own. You can make a variety of wreaths if you want to.
Could I Sell This DIY Fall Wreath?
Yes, you could make these cheap fall wreaths and sell them at craft shows near you. You can make money on them because they don't cost a lot to make and you should be able to get a decent amount for them. Don't be afraid! Set up a stand somewhere and start selling. You will be surprised by how many people want them.
Looking For More Wreaths?
Take a look at some of these other easy, gorgeous, and fun wreaths to make!
Yield: 1 Wreath
Easy DIY Fall Leaf Wreath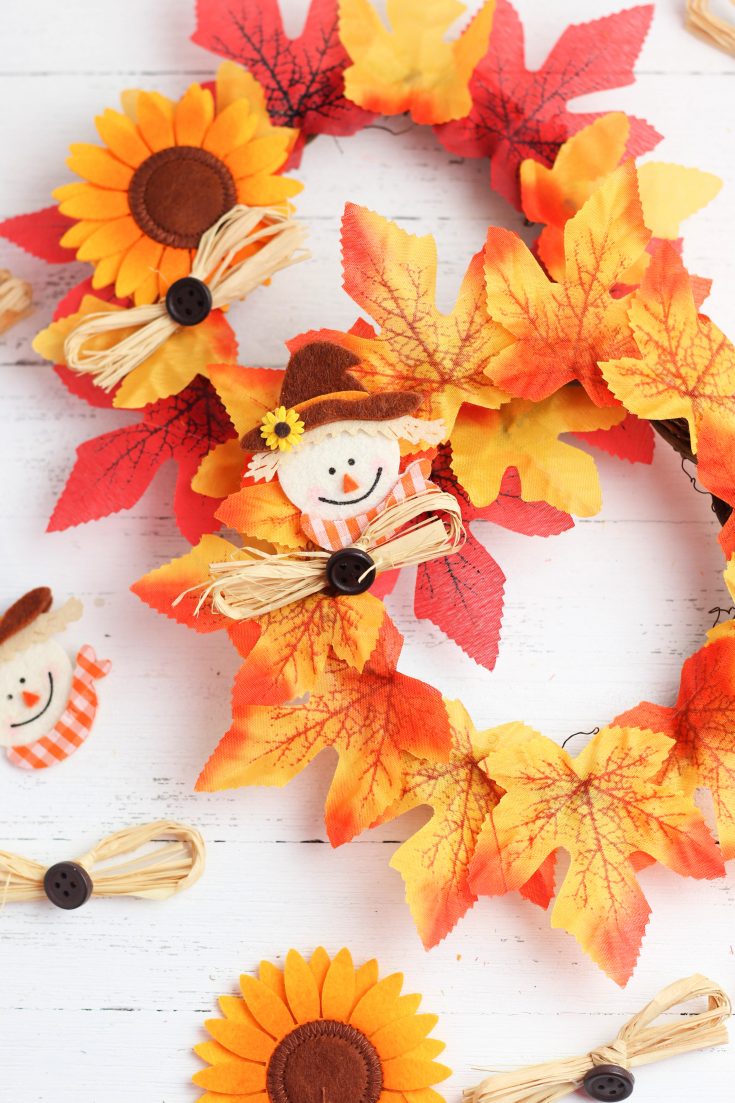 Break out the crafting supplies and make an EASY DIY fall leaf wreath in a matter of minutes. They are fabulous decorations and make great gifts too.
Materials
Grapevine Wreath
Fall Leaves
Sunflowers
Scarecrow
Raffia Bows
Brown Buttons
Instructions
Begin by taking the leaves and gluing them all around the wreath or wreaths.

Glue the button on the raffia bow.

Add the rest of the embellishments like sunflower, ribbon, a scarecrow.
Notes
Add any extra craft supplies you want.
Looking For More Fall Decorations?
Take a look at these incredible fall decorations for your home or office.