Did you know you can transform a flower pot into a gnome? Here is how to make a flower pot gnome for a piece to decorate in your home. You can buy all the supplies at a Dollar Tree or Dollar Store for an affordable flower pot gnomes craft. The plant is going to be the flower pot hats for the gnomes. A creative touch for your home or fairy garden.
This gnome flower pot is a fun way to dress up a basic terra cotta flower pot. You can add a real plant, fake plant, candy, or fill with any other items you want. If you know someone who enjoys gnomes, try this garden gnome flower pot and gift to a loved one this holiday season, for a birthday, or just because.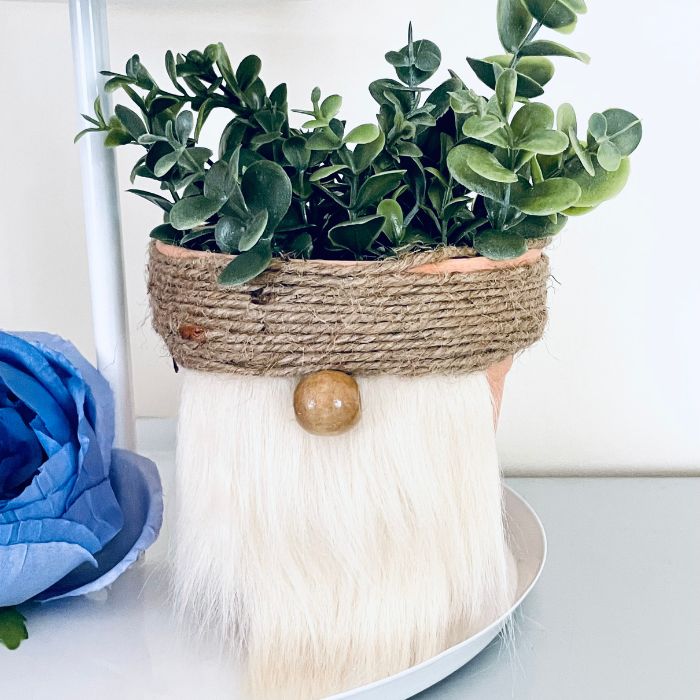 Table of contents
All About Gnomes…
Gnomes are a sign of good luck
Date back all the way to 1600's
Mythical creature from Germans
Placed to guard treasures
Can be magical protectors of our plants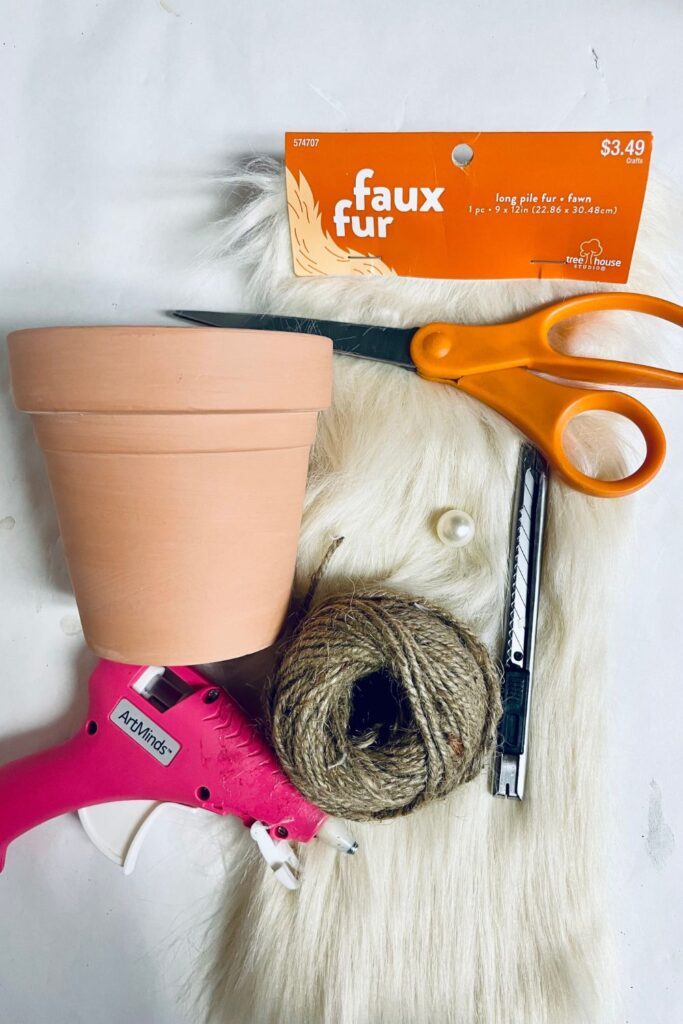 What You Need
Flower Pot – I used a 4 inch flower pot, but you can always use a larger flower pot, and adjust the supplies as needed.
Twine – Twine is going to be needed for wrapping around the pot.
Wooden Bead – Wood beads are great for making a gnome nose. Or you can use half of a wood ball if you don't want it to stick out too much.
Faux Fur – Use any color you want, this is going to give you a fun beard.
Tools Needed
How to Make
Full directions on how to make this flower pot gnome are in the printable card below. This is a visual walk through on how it is made.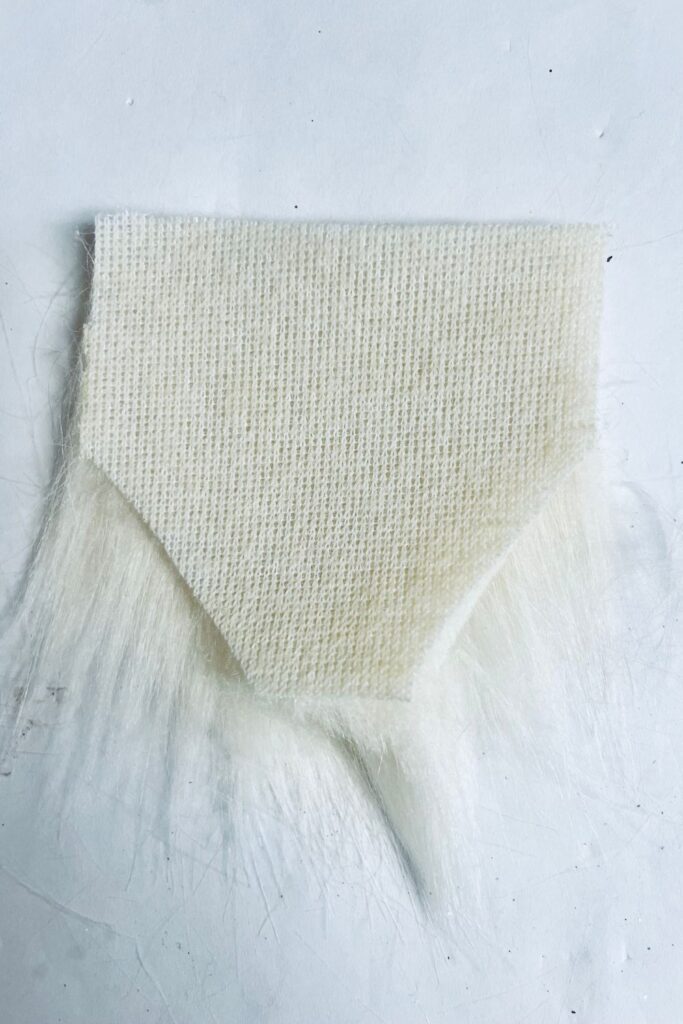 Start by working on the gnome beard. As you can see in the photo Use your x-acto knife to create a triangle shape with straight edges. I did around 3 inch by 3 inch size, so it fit my 4 inch pot size.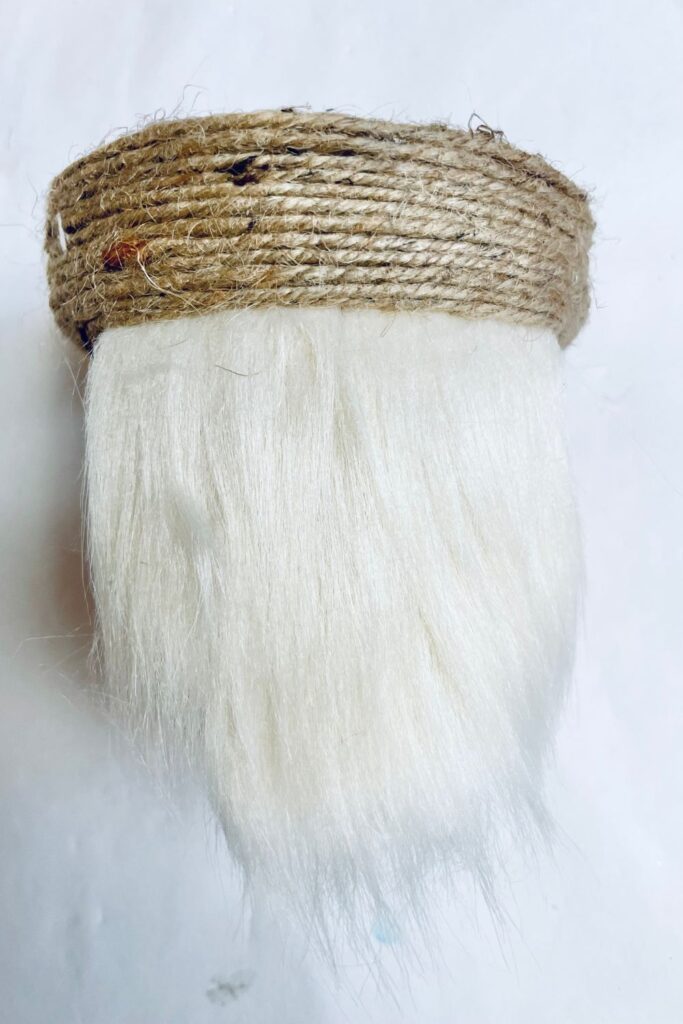 Next you will hot glue the beard onto the flower pot. Then begin to hot glue the twine around the top of the flower pot.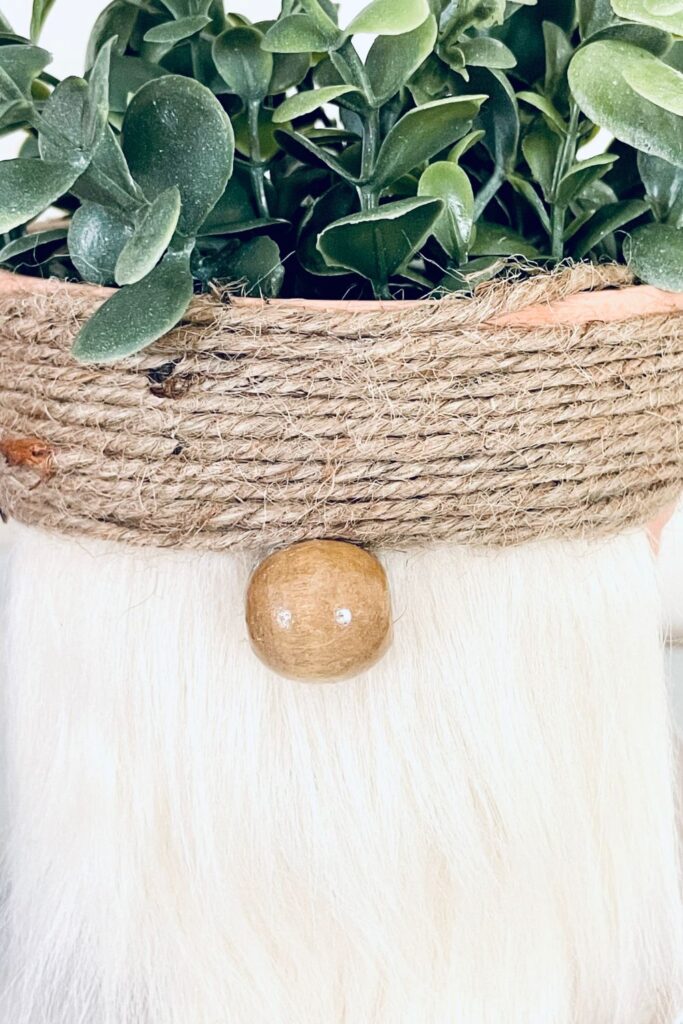 Next you will go ahead and glue on the nose right under the twine. I aim for the center of the pot to make it look like the nose.
What To Put Inside The Gnome Flower Pot
Real Plant
Faux Plant
Candy
Pens or Pencils
Etc.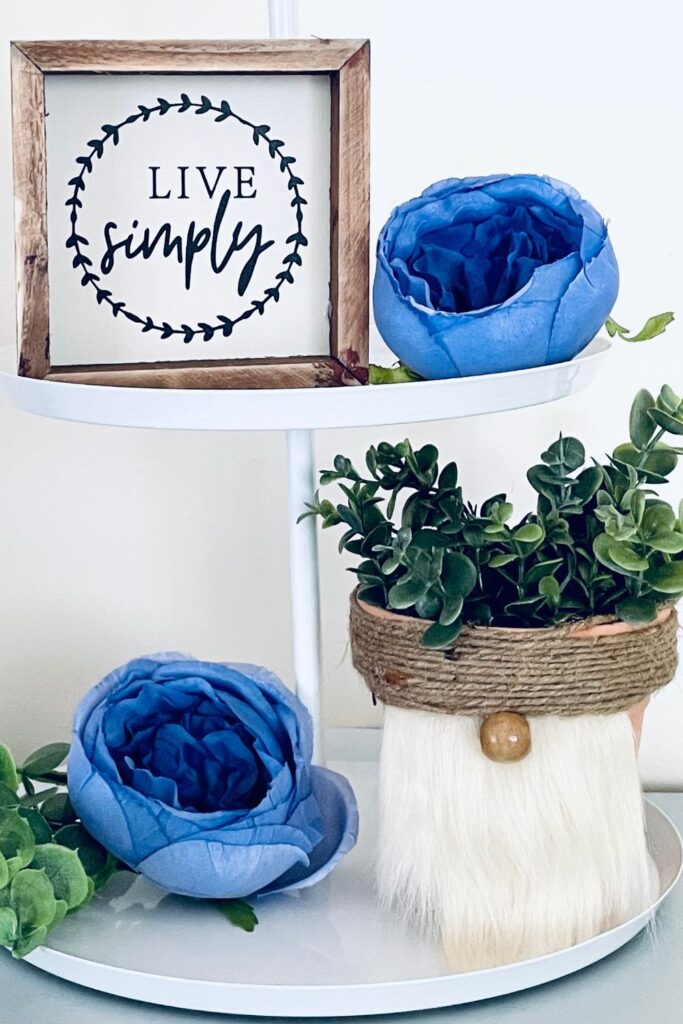 Common Questions
How do you make a terracotta pot gnome?
Using a terracotta pot to make a gnome you can use faux fur and twine, or paint the gnome on. Either way you will find there are tons of ways to use pots for gnomes.
Can I buy supplies for this craft at a Dollar Tree?
Yes, you can find all the supplies at a Dollar Tree or even Dollar Store. Feel free to shop around or even order on Amazon and ship to your home.
More DIY Crafting
Connect with me on Facebook for more DIY Crafts, Home Decor, and more. As well as Pinterest!
Yield: 1 Pot
Flower Pot Gnome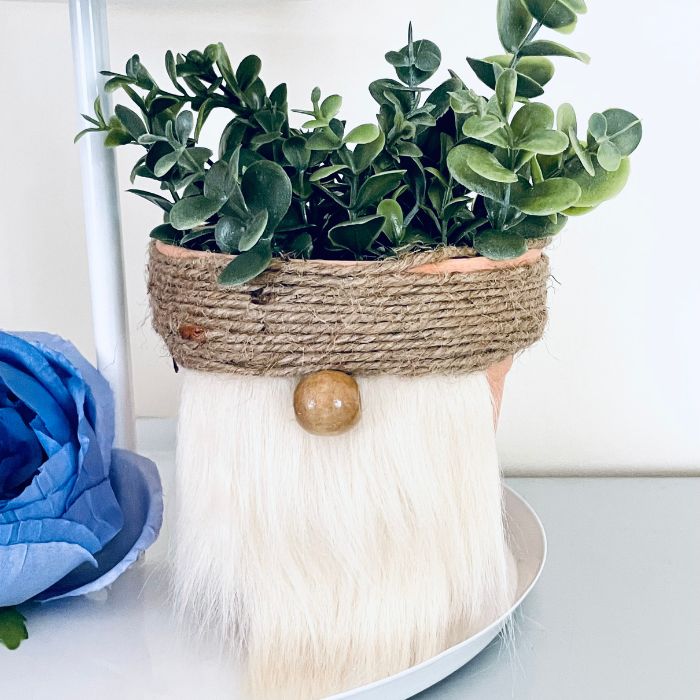 Flower Pot Gnome is an easy DIY craft that is so easy to make. If you love garden gnomes you have to try this gnome flower pot craft. Great for the home, gifting loved ones, and more.
Materials
4 Inch flower pot
Dollar Tree Twine
4 Inch flower pot (I got mine from Dollar Tree in a pack on 2)
Dollar Tree Twine
Wooden Bead
Faux Fur
Tools
X-acto Knife
Scissors
Hot Glue Sticks and Gun
Instructions
Cut a 3 inch by 3 inch section of the faux fur using the x-acto knife on the backside of the fur.
Then cut the bottom corners off of the faux fur with the x-acto knife
Next using the hot glue gun, add a line of glue to the top of the fur and press firmly onto the clay flower pot
Next on the backside of the clay flower pot, add a dab of hot glue and wrap the twine around the top of the flower pot to the desired look you want. Trim off the end and add a dab of glue to secure it
Next add a dab of glue to the wooden bead and then press firmly onto the middle beard