Looking for an easy elf on the shelf printable? This nice or naughty free printable allows you to personalize a surprise for your child! Let them know they are doing a great job, or they could be a little bit nicer.
Either way this free elf on the shelf printable is a great last minute idea!A simple elf on the shelf idea for those last minute ideas you need to throw something together quick.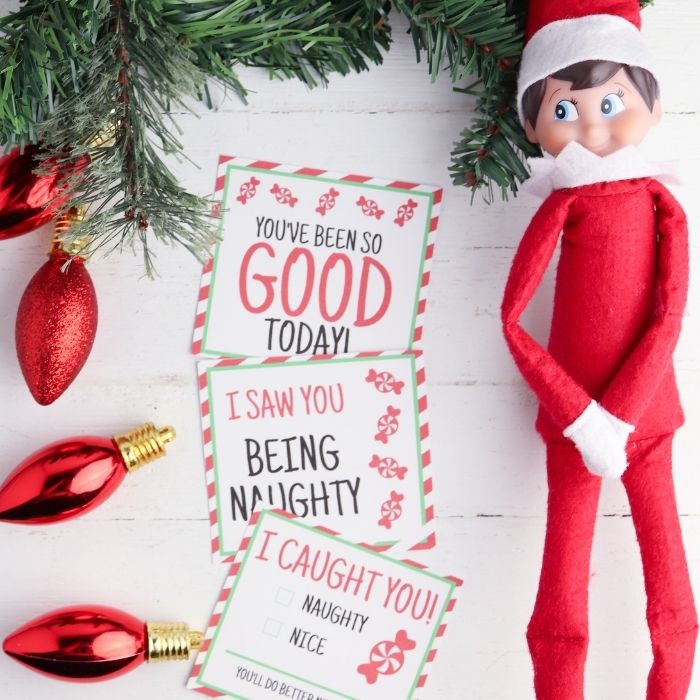 I love that this is a great way to acknowledge good behavior! Or maybe if your kids were fighting maybe give them a boost to try to get along.
This Elf On The Shelf Printable Is…
Free to Download
Easy To Use
Customize by writing in about your child
Fun
Great for a last minute elf on the shelf idea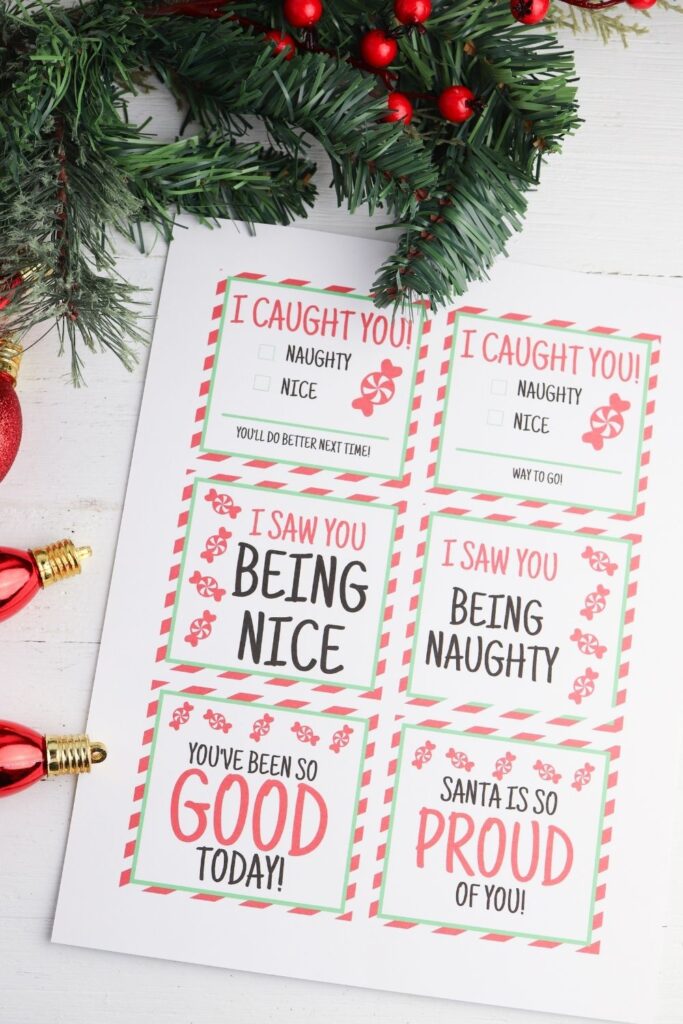 How to Get Free Printable
Head Here to download the Naughty or Nice Printable
Print it off and cut out the sheets.
Stage the Elf and let your children/child find elf in the morning!
This is kind of like an elf on the shelf report for behavior. It can help kids feel encouraged to keep going. I recommend to not constantly tell your child they are naughty.. that can be discouraging to them.
If you do put out a naughty, maybe leave a note on how to do better, or leave a positive note on how to do better or something you did see in the day, or their kindness to others, etc.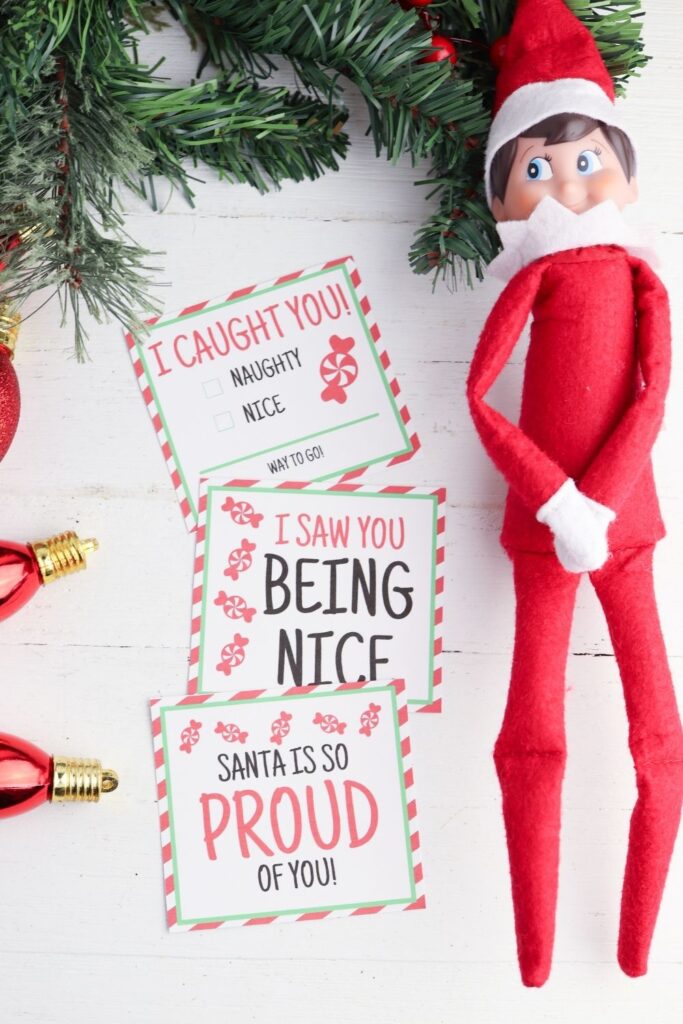 Common Questions
How do you play elf on a shelf?
Each day the elf randomly moves, does something silly, kind, or even naughty. It is a fun way to keep the kids excited for the Christmas season. It is up to the "elf" to come up with ideas on how to move around the home.
What's the point of Elf on the shelf?
The elf sits in your home and moves each day, watching your child. Then each night he heads back to the North Pole and shares with Santa on a good or bad report on your child's behavior. Then he magically appears in a new area of the home in the morning for your child to go find.
Where to buy elf on the shelf?
Most stores do carry the Elf on the Shelf. Or if you want shop online and ship it directly to your home. You will find now there are so many different ones to buy.
When to start elf on the shelf?
The elf on the shelf can arrive as early as November and leaves Christmas Eve or even the day before to go help Santa load up all his presents to deliver.