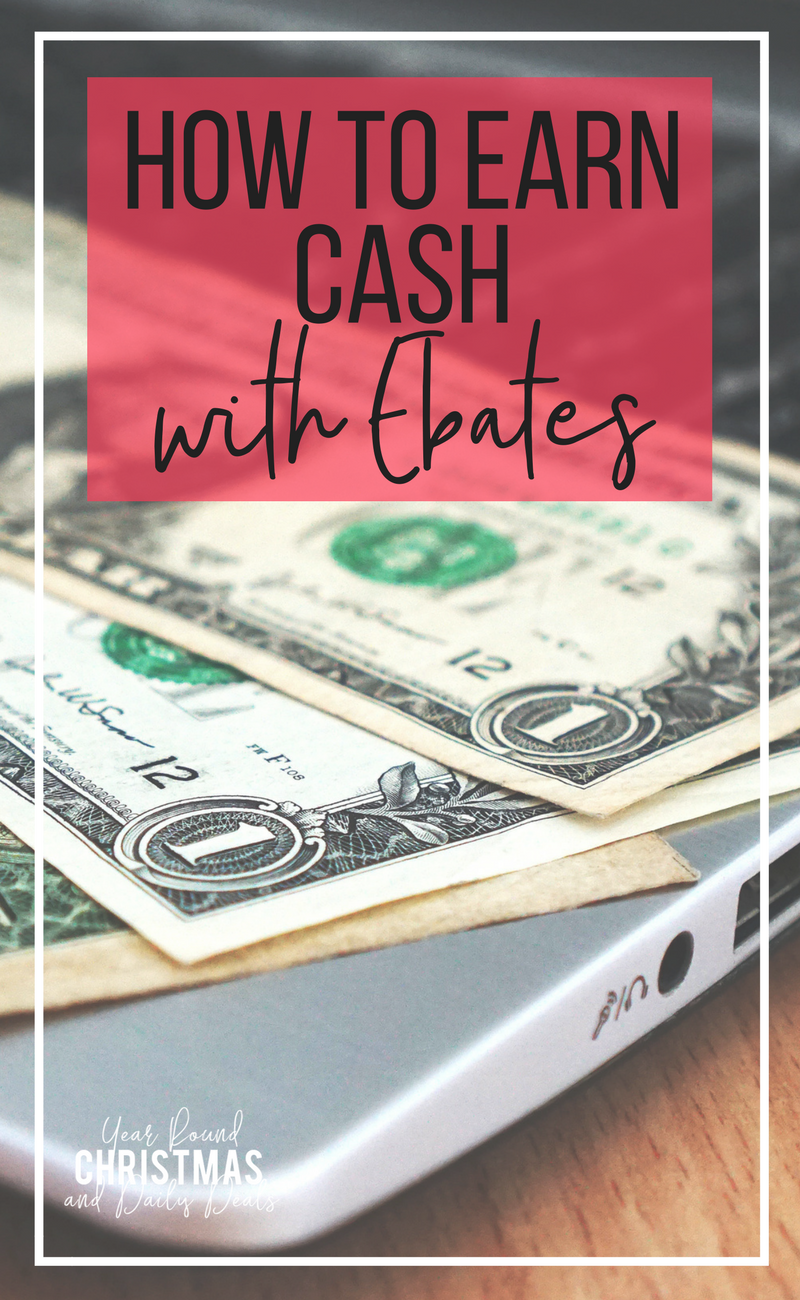 Have you heard about Ebates? It's the awesome program that gives you cash back on items you buy online. I first heard about Ebates through a friend and, honestly, I thought it was too good to be true. After doing a ton of research, though, I figured I would give it a shot and, guess what? It turned out to be the real deal! Now, every time I want to buy something online, I can look to see if I can get any money back by buying it through Ebates! If you're thinking, "well, yeah, but it probably won't be available at the places I shop at", think again- YES, there is usually cashback available for all sorts of purchase, through all kinds of stores- places like Amazon, Kohls and even Groupon!
Having gone through the process myself, I know it can get kind of confusing on how to best use Ebates. So, without further ado, I've broken it down below!
Make An Account
So, the first thing you want to do is to make an account. Without that, you won't have any way to get the cashback you deserve! Plus, if you join, you get a $10 cash back bonus after you spend $25! Here's how to do it:
1. Go to Ebates.com
2. Click on "Join Now" in top right hand corner.
3. Pick if you want to join with Facebook, Google, or your email account.
4. Fill in your information create your account

And, just like that, you've set up an Ebates account and are on your way to saving money!
Install the Toolbar
I use Google Chrome and just recently installed the Ebates extension. Hands down best idea ever. Here's how to do it:
1. Simply click here.
2. Click on "Get Button"
3. Click on "Add Extension" when it pops up.
That's it! Now, I don't have to visit the stores through the Ebates site, which cuts out a ton of unnecessary time
Start Shopping
Now, simply make sure you're logged into my account (there's really never any need to log out) and start shopping at your favorite stores. When there's cashback available at a store, you'll get a nice, friendly pop-up that tells you how much is available and if you want to activate. Click "Activate Now", wait for it to redirect you, and keep shopping! Just like that, you're logged in to get your cash back once you've completed the checkout process!
Wait 2-3 Days, Then Check Your Cashback Balance
Ebates calls it the "Big Fat Check". This is simply your cashback balance. After Ebates gets confirmation of the order (usually within 2-3 business days), the cash back balance gets added to your account. To see it, do this:
1. Log into your account, or go to Ebates.com
2. Hover over your name in top right-hand corner. There is a dollar figure next to your name, which is the cashback you have earned.
3. To see a more detailed view, click on "Cash Back Balance" under your name. A page will come up that shows a detailed look of your purchases and how much you earned back!
Get Your Money Back
Here's the worst part- waiting! Okay, it's really not that bad. Time does fly by, after all. Ebates sends out the checks every 3 months, as long as you've earned over $5.01. If you've earned less than the minimum, they will wait to send you a check until you've met it. You can choose to get your cash back via:
– Check (The "Big Fat Check")
– Paypal
– Donate to a Charity, Organization or Family Member
Here's their payment schedule as a handy reference:
So, it's pretty easy, huh? If you're shopping online, you don't want to miss out on any extra money you could be getting back! Start shopping with Ebates today!
P.s. Bonus pro-tip: You can link your debit card and even get cash back for in-store purchases! While there aren't as many options available for this, you can still take a look at what's offered and start earning offline!