Here is a Kids' room organization challenge that will help you to tackle that messy kids' room that is causing you stress. This 7 day challenge helps you to create clutter-free areas in your home. This declutter kids' room challenge is easy, and a great way to get the kids involved.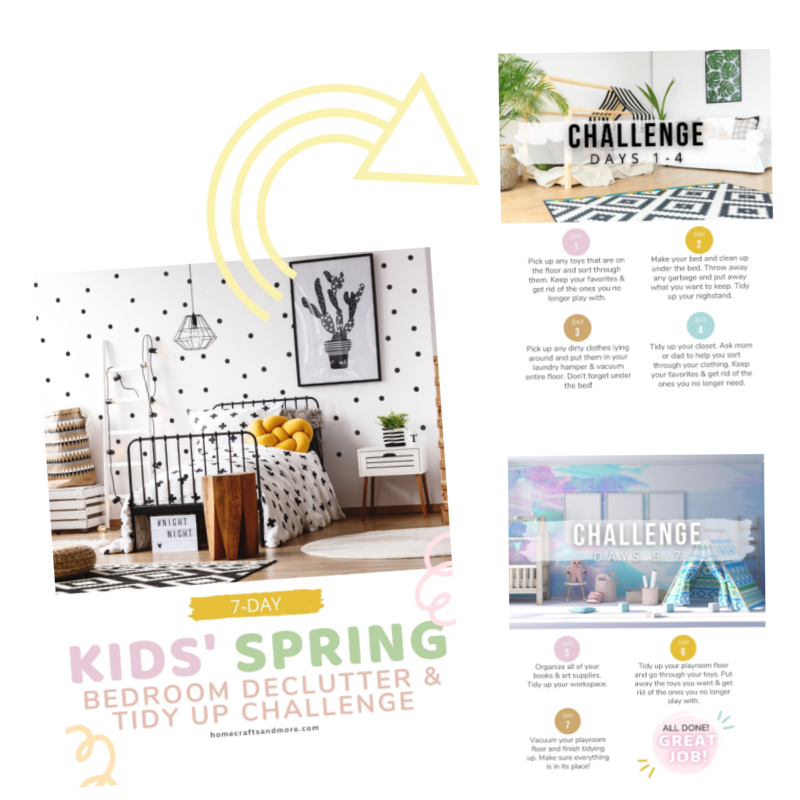 Being clutter free with kids can be hard, but don't think it can't be done. Here is how to have clean kids rooms, and find stuff for kids rooms to help keep things organized in their bedroom or even the toy room.
Where to get Free Printable for Challenge
Click Here to download the Free 7 Day Kid's Room Declutter Challenge, so you can have this on hand to get the work done.
Download the 3 page printable, and get started on mastering your clutter!
More Ideas for Babies, Teens, Kids – Best Montessori Baby Toys, Teen Bedroom Decor Ideas, Toddler DIY Decor on a budget.
Why Do This Declutter Challenge
Learn how to declutter bedroom easily
Kids room organization ideas to help you get rid of extra clutter
Teaches your children how to pick up after themselves
A great guide to keep you focused on the task at hand
Each day you have one new task to focus on
Helps you not get overwhelmed not knowing where to start
Want to get started on the kids room organization challenge? Here are some breakdowns of the days.
Toy Declutter – Day 1
The first day of the challenge is tackling toys. You will want to get any toys off the floor, and find areas. This is a great time to invest in some storage so each has a designated area.
Helpful Tips for Toy Organizing
Toy hammock is where you can hang toys on the wall to clear clutter off the floor.
Add labels to containers whether they are written with words or pictures so little kids know where to put items. For example, put a picture of Legos on a box, so your kids know Legos go in that certain box. This helps tremendously for pickup.
Say goodbye to items your child has grown out of. Take to goodwill, donate to neighbors, daycare, churches, etc.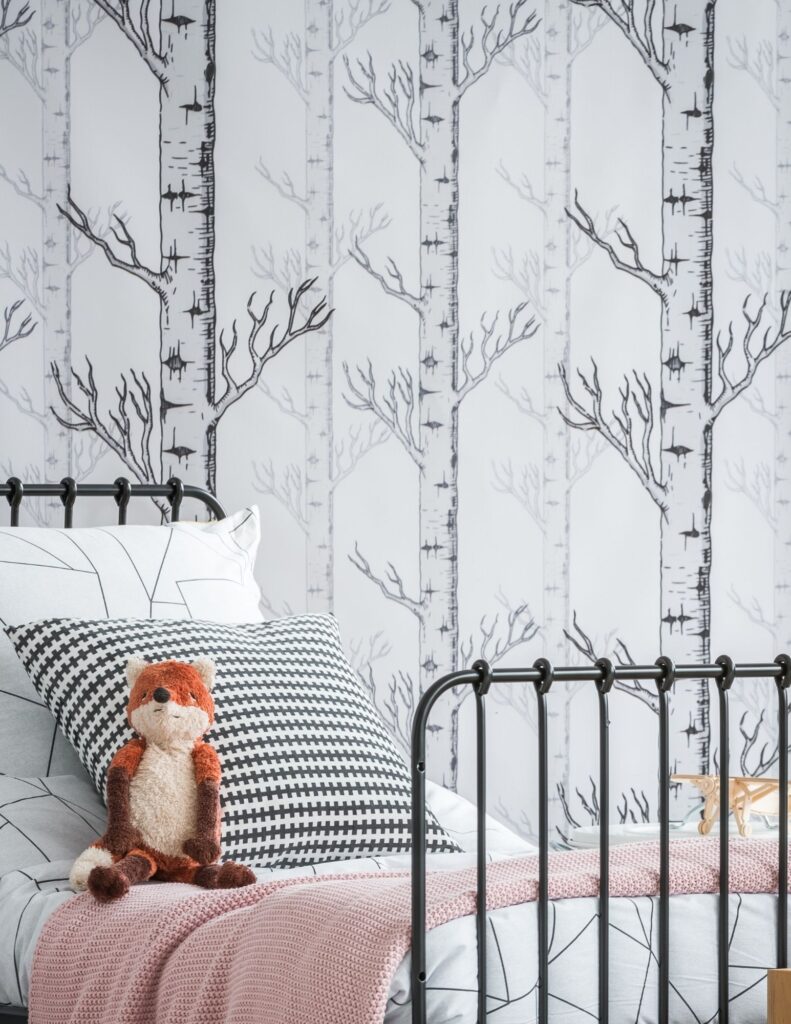 Helping Child Make Their Bed – Day 2
Take the time to walk through teaching your child how to make their bed. Get rid of extra stuffed animals or items that are piled on the bed.
Also, clean out under the bed. You will also find under the bed has nice storage opportunities. You can buy under-bed wire carts that roll in and out. Place extra items you want a place that doesn't get used too often.
Have your child learn to make their bed a few times, so it can be simple, and they can learn how to tackle making their bed.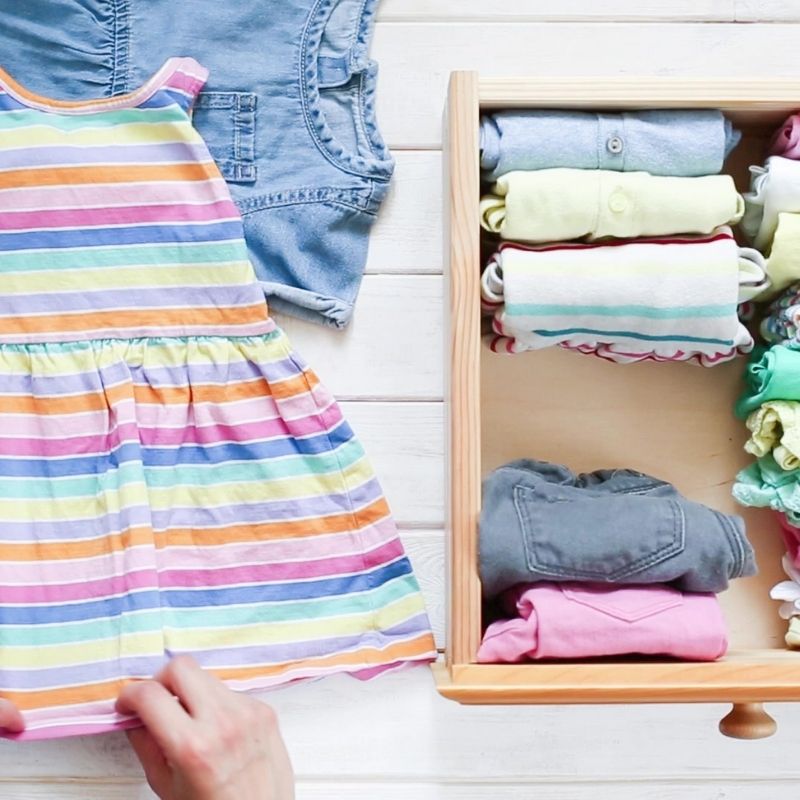 Tackling Child's Clothing Clutter Day 3 & 4
Get rid of clothes that no longer fit. That includes pants, shirts, dresses, shoes, undergarments, socks, etc.
Hang up, fold, or roll up clothes to place in a dresser to maximize storage.
Use vacuum seal bags for storing out-of-season clothes you know you won't use right away.
Organize Craft Supplies and More Day 5
There are so many ways you can organize your child's craft supplies and books. You can invest in some book shelves whether you hang them on the wall, or stack them in a classic book shelf.
Then for crafts, buy plastic containers, single containers, etc. to place all your items in. Once again add some labels and know what is what on the outside. Therefore, when you want an item you can go right where you need to grab the items you need.
Playroom Declutter – Day 6 and 7
Then on the last two days, you are going to declutter your playroom. Declutter toys that your child has outgrown, put up some toys to keep rotating toys. This helps your child stay interested in toys, and you don't have a room full of toys.
I put toys in a large container, then put them in storage. After 3 months or so, I swap the old toys out with the tote toys, and my kiddo feels like they are brand new toys.
After you declutter, then do cleaning. Wipe down, vacuum, dust. etc.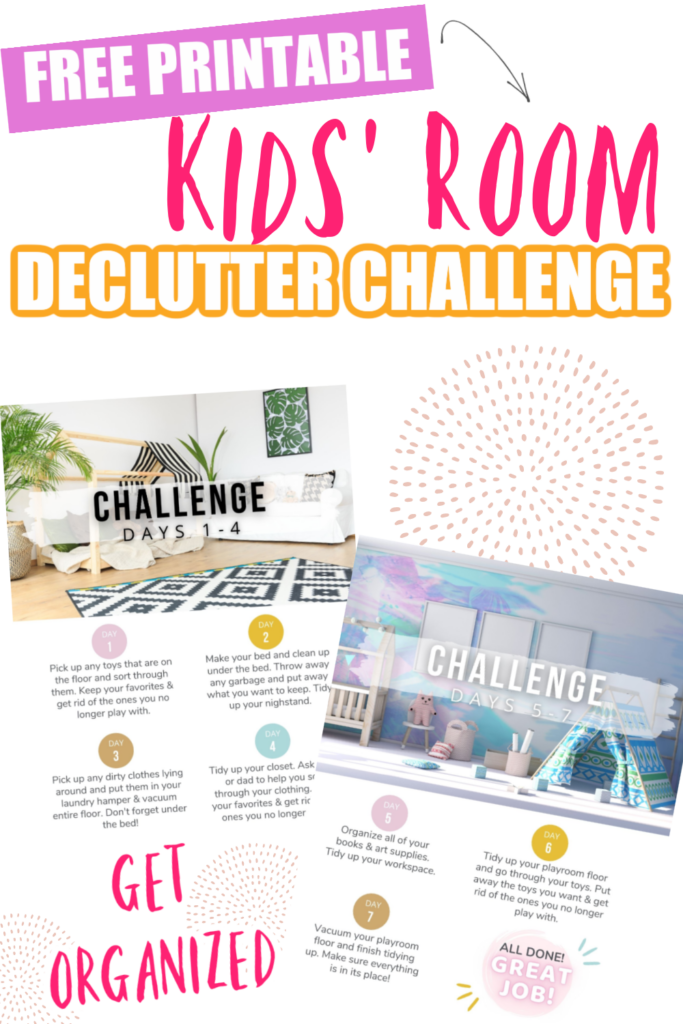 What is one kids room organization tip or trip you recommend for parents?