Looking for some DIY rainbow crafts? If so check out this list of rainbow crafts for kids, loads of colorful crafts! I love sitting down and doing DIY crafts with my son, and these are great for spring, summer, or even St. Patrick's day.
No matter the time of the year or occasion these easy rainbow crafts are a must make! So grab those crafting supplies and let's get to crafting.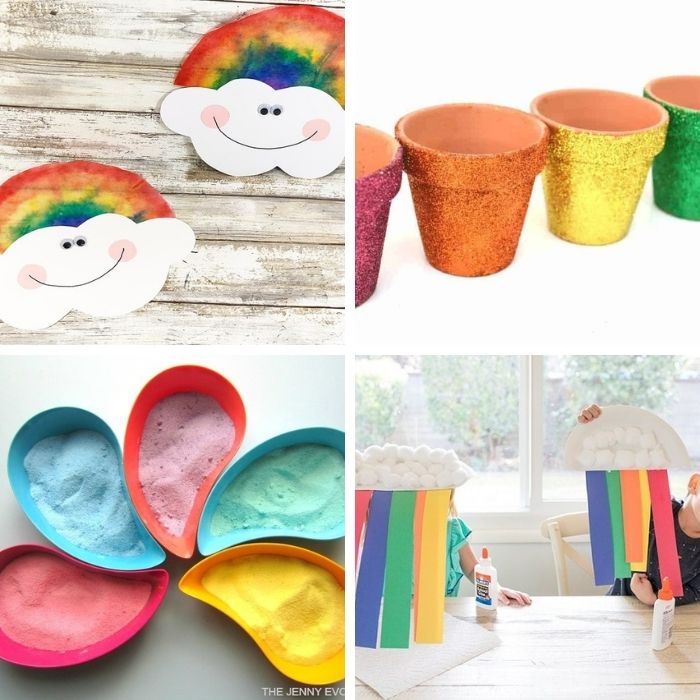 Also check out my macrame rainbow DIY craft as well. It is so fun, and you can use any colors you want.
What To Expect In This List
Colorful crafts for kids
Rainbow crafts for preschool and older
Easy crafts
Crafting projects that are great for motor skills
Variety of rainbow art and craft projects
Rainbow Crafts for Kids
Bright and colorful rainbow crafts for kids and art projects. These DIY rainbow crafts are great for preschool kids and older. You will find a nice range of projects for your kids to try out. Or if you are a teacher your students might enjoy these craft ideas.
Common Questions For These Art Projects
How do you make a rainbow craft at home?
There are endless ways to make rainbows at home. In these rainbow ideas in the list you can click and then see the tutorial. They will teach you how to make each rainbow craft or activity that is showcased.
What is Rainbow craft?
Rainbow crafts are a colorful craft that looks like colors in the rainbow. From crafts sticks to pom poms, and all other ideas. The possibilities are endless.
What are the seven colors of rainbow?
Here are the colors of a traditional rainbow: Red, Orange, Yellow, Green, Blue, Indigo and Violet.
Related Ideas