Snag this free 15 page Printable Pastel Rainbow Party Decorations kit. This is a modern rainbow themed party printables set. Cupcake toppers, water bottle covers, bunting rainbow flags for a banner, and more.
This free rainbow decorations is great for a rainbow birthday party, baby shower, or other themed event. A rainbow decorations for birthday pack that is great to create a fun party at home.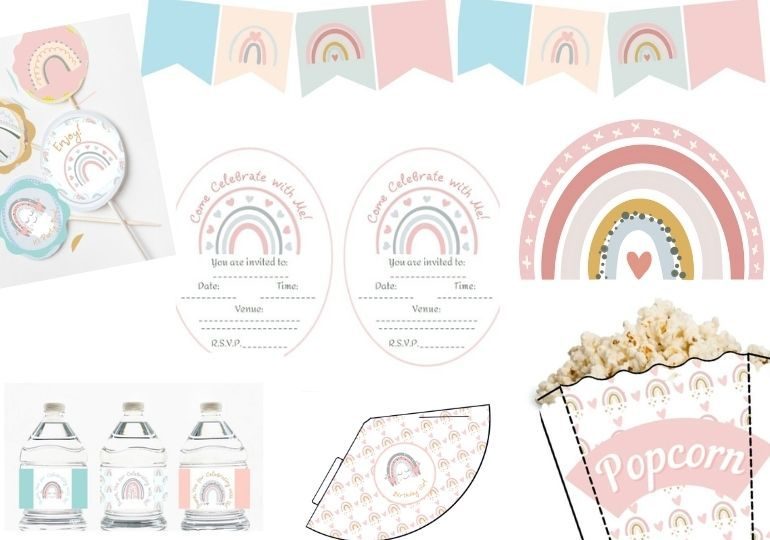 Table of contents
What Is Included In Printable Pack
Rainbow Invitations For Event
Cake Topper
Cupcake Toppers
Popcorn Box Printable
Party Hats
Rainbow Banner
Water Bottle Labels
This DIY rainbow party supplies has quite a it of fun items for you to download and print. You can do a rainbow cake or cupcakes and then use the topper for them.
Pair with some rainbow party favors and balloons and you have a fully decorated area to have fun. A great rainbow party idea for a pastel party! Check out these rainbow crafts as well.
How To Use Rainbow Printables
Click Here to Download Your Rainbow Printable Pack
Cut out the items and use to display in your home, party location, etc.
Items In The Pastel Rainbow Pack
Water Bottles Covers
For the water bottles you can tape on the labels, or even use a glue stick to apply it together to stick to the bottle. The biggest thing if the bottle is wet and has condensation it will sog up the label.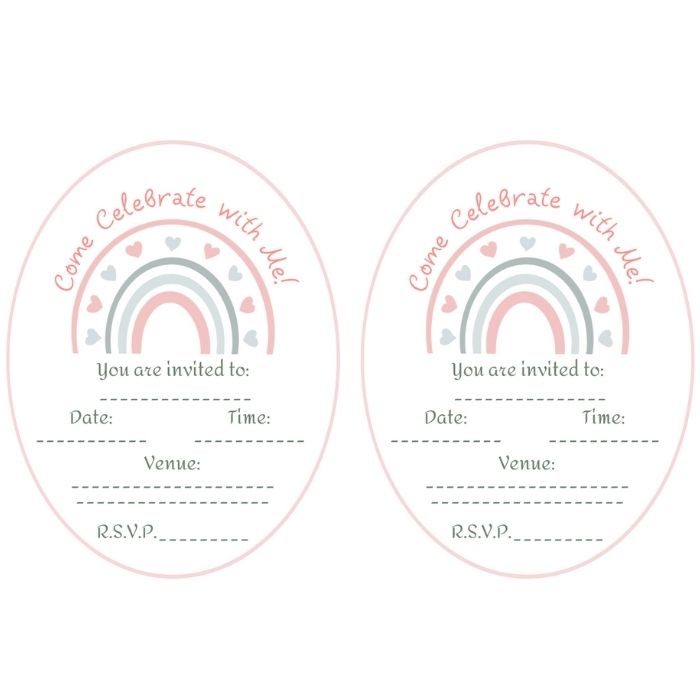 Invitations
Spots to fill in what you are wanting in terms of your party. Add in your details, then slip into envelopes and hand out or mail to your friends and family.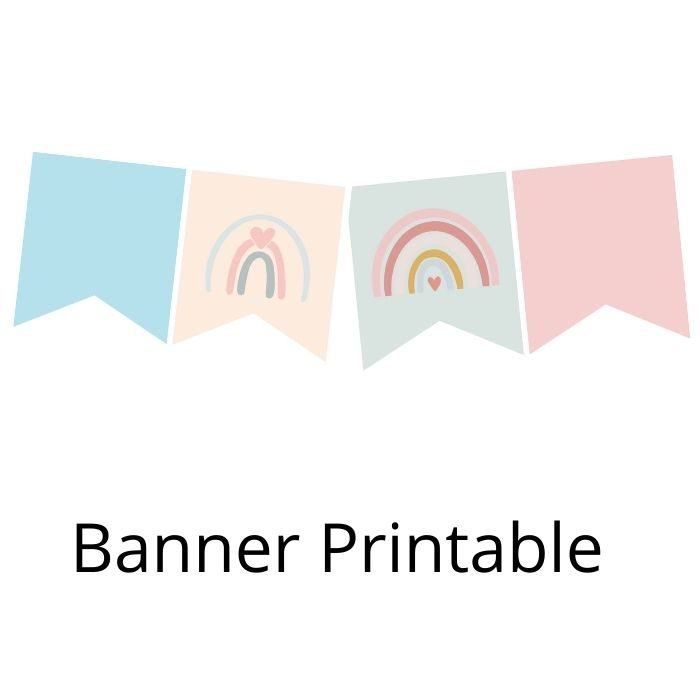 Banner Printable
Here is a rainbow themed bunting flags printable. This can be punched with a whole punch, and use twine or string to create a banner.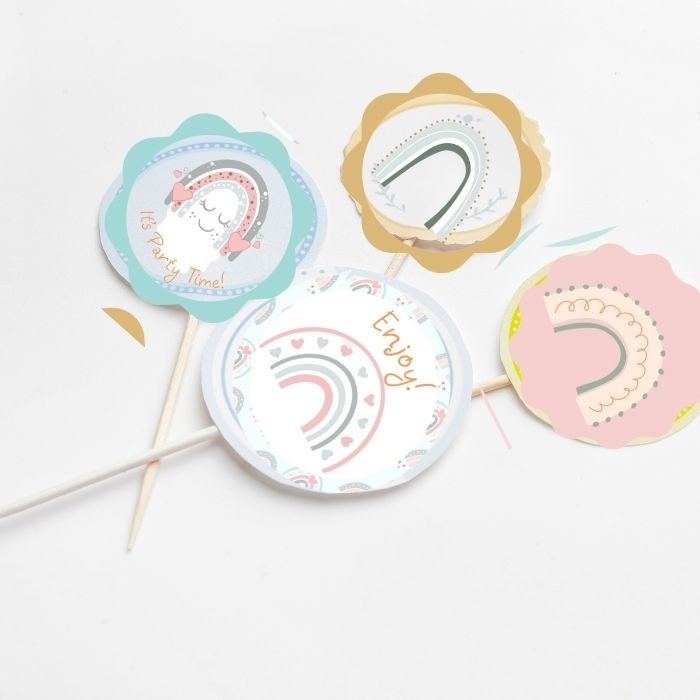 Cake Toppers And Cupcake Toppers
I have cupcake toppers and cake topper for you to choose from. Just cut, and attach to toothpicks or even a candy stick and poke into the cake.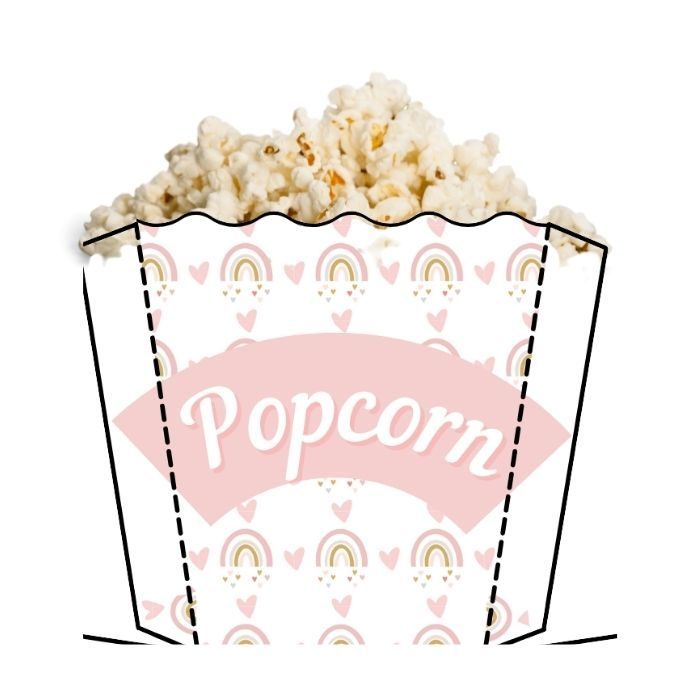 Popcorn Containers
You will also get printable popcorn containers you will cut and shape. These are great for a party snack to serve up.
Party Hats
Here you can print out different colored party hats you can cut and shape. A fun added look to your rainbow party. Make sure to use a cardstock paper so it holds shape when you piece it together.
You could use staples or even tape. It is up to you.
As you can see this pack is full of goodies. Depending on your printer the color of the items can vary a little bit. But overall it is so easy to do.
Grab the Printable Bundle Here for free.
Connect with me on Facebook for more DIY Crafts, Home Decor, and more. As well as Pinterest!
More Printables