Spread love not germs free printable gift tag is a fun gift to give. Considering the way the world is right now, giving hand soap, hand sanitizer, or even a cleaner, is a great gift. Especially as a teacher gift for starting the new year, or daycare provider gift idea.
Grab my free printable back to school teacher gift. Use as a funny hand sanitizer label, gift tag for hand soap, attach to a cleaner, etc.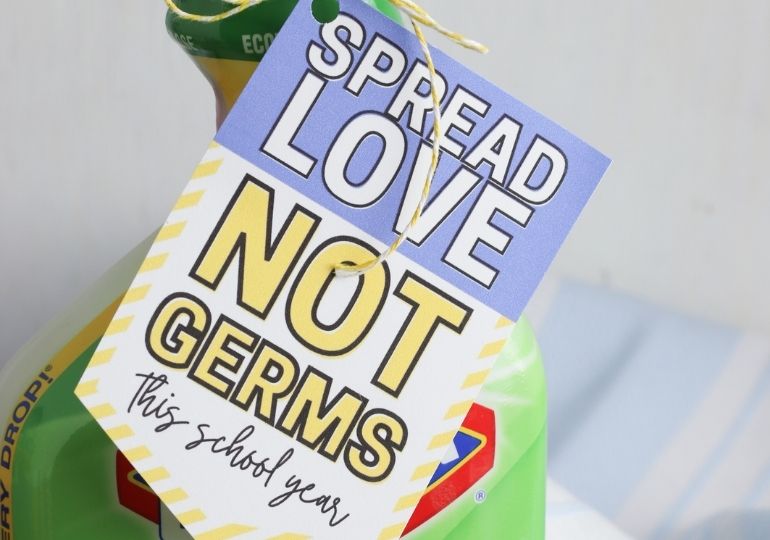 This spread love not germs printable is great for so many things. It is a great way to personalize your gift a little bit to give it that extra pop of style!
Why I Will Love This Free Printable Gift Tag
Free
Great affordable teacher gift idea
Fun hand sanitizer gift tag
Simple to print, cut and attach to product
Can be used on any cleaning supplies, hand soap, etc.
What to Gift With The Printable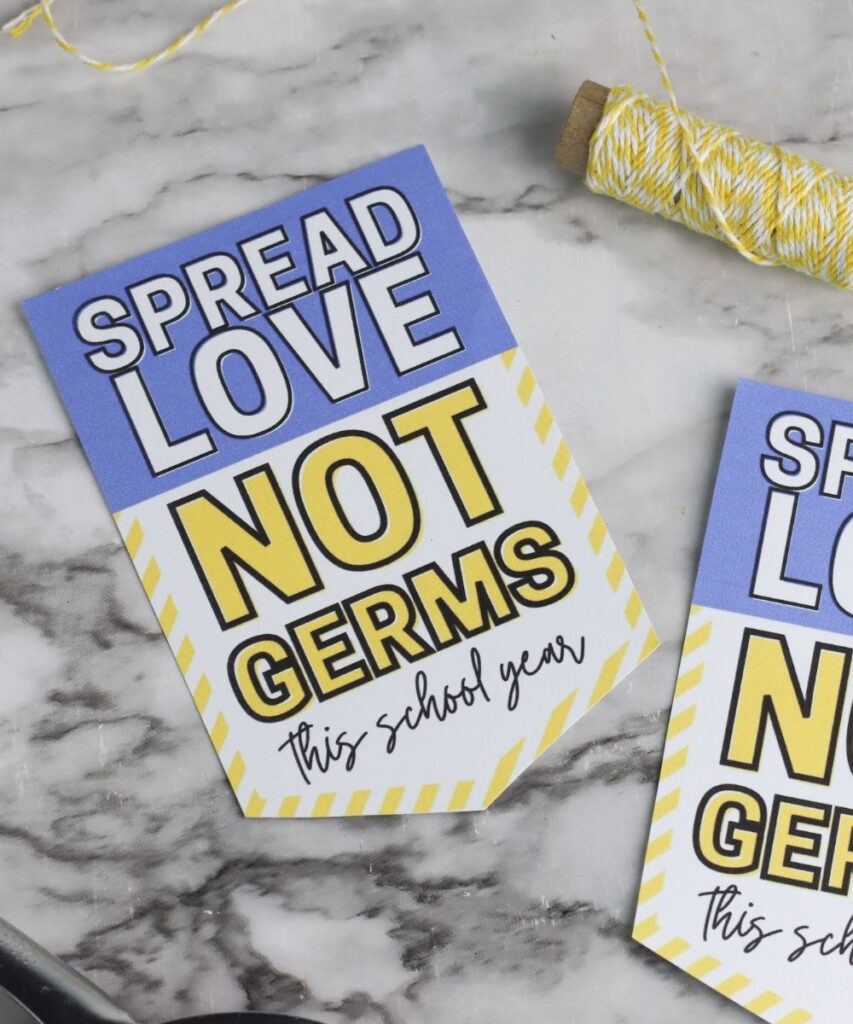 What Do You Need For This Free Printable Spread Love Not Germs
Printer – that prints color
Ink for printer
Paper – I prefer to use a cardstock, as it is sturdier than classic printer paper
String – to tie on the label to your item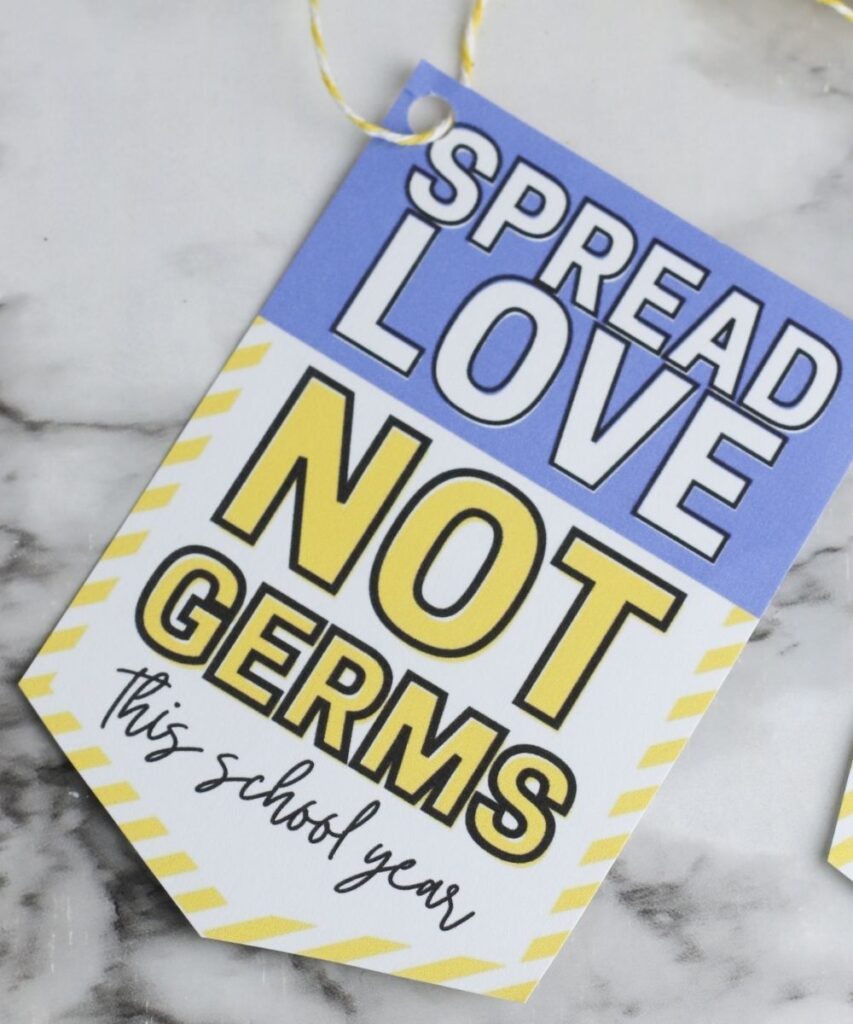 How to Use Free Printable
Click Here to Download The Spread Love Not Germs Printable.
Print the free printable.
Cut it out.
Hole punch side of the printable.
Tie the string on the cleaner or sanitizer with printable!
Then gift to whom you would like. I used a cleaner for this, but get creative, and have fun!
Related Content