If you are not sure on washing machine brands to avoid, let me help. We recently had to replace our washer and dryer, and I wanted to share what I learned along the way. Here are some washing machine brands to stay away from and some reliable washers to consider.
I will share guidance on shopping for laundry appliances for your home, rentals, etc. Learn which is the best cheap washer machines to buy, or what the best top load washing machine is right now. Overall, you will find specific models to avoid.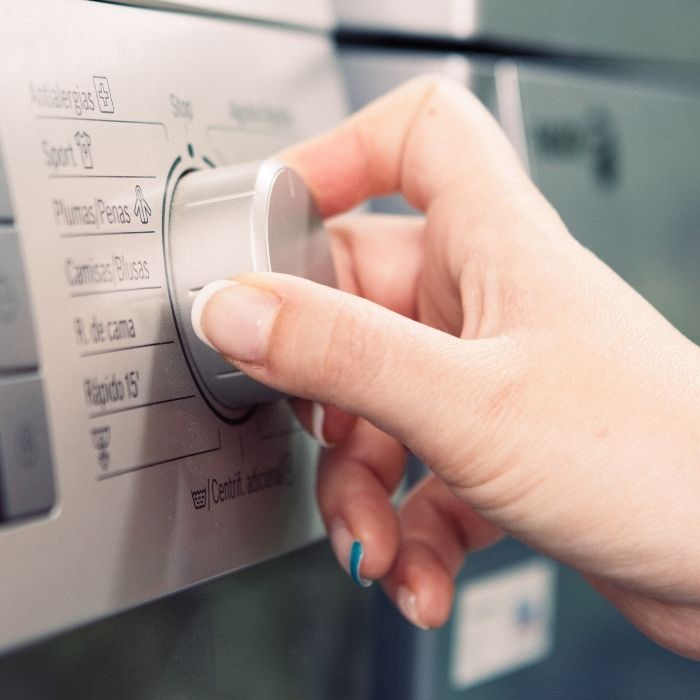 Brands of Washers and Dryers
LG washer and dryers
Maytag washer and dryers
GE washer and dryers
Samsung washer and dryers
Costway washer and dryers
Whirlpool washer and dryers
Etc
You will find that it isn't particularly a brand, it is a model that seems to offer negative reviews. For instance, Samsung has some negative reviews, but are one of the overall top brands to buy.
Therefore, the mentions below are models of specific washers, instead of just a brand overall.
For another home care, learn refrigerator brands to avoid.
How To Know If A Washing Machine Is Low Quality
One of the biggest pieces of advice I can give is read reviews online, or talk with family and friends. Learn what people are saying about the brand or the specific model of a brand of washer or dryer.
Read reviews on sites that have the specific type of washing machine you are looking for. Or become a member of consumer reports to read what pros recommend.
Things To Think Of When Purchasing A Washer
What are people saying about this specific brand or model of washer.
How fast does it take to run a load.
Does the washer run on low water to reserve water, or does the washer fill full to clean the clothes.
How to clean the washer – some models run the risk or mold growing easier, as you can't clean properly.
Size of the tub. Make sure if you have a larger bed like a king size, you can ensure all your items fit in the washer.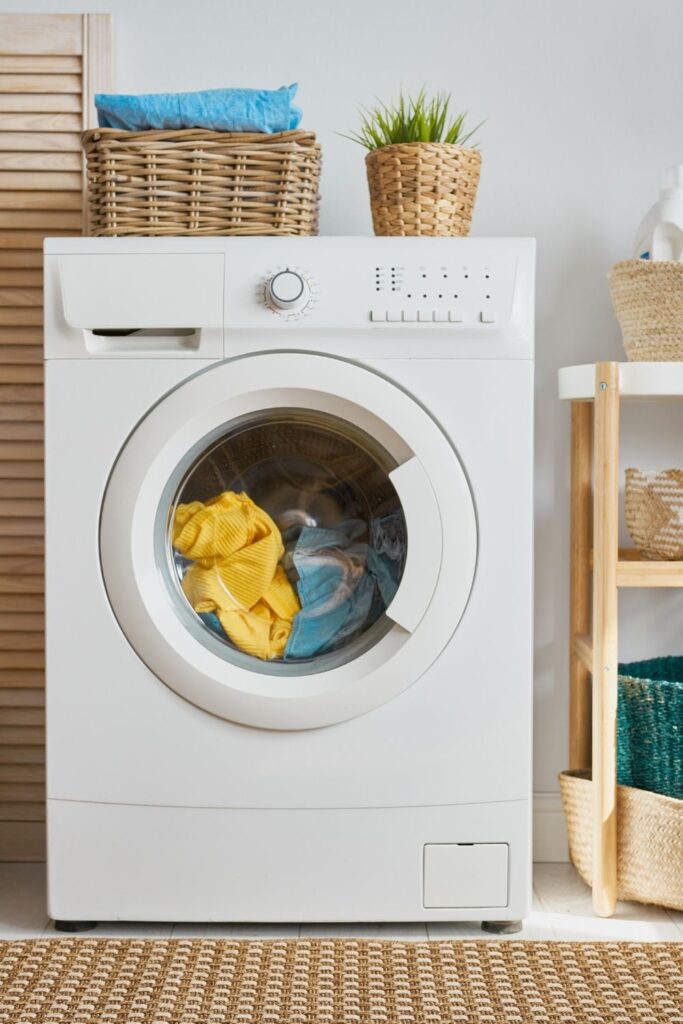 3 Types of Washing Machines To Choose From
Front Load Washers
A front load washer is where the door opens in the front side of the washer. You will have to bend down to place and pull out items. It is similar to an older model of a dryer, where the door is on the front.
Front load washers are great for stacking if you have the space.
Top Load Washers
This is an older style where it is the classic lift the lid on the top of the washer to load and unload your laundry. Many homes prefer this style of washer compared to the other styles.
You will find that top load washers can be one of the cheap washing machines to buy. Where they don't have as many perks as a front load would.
Washer and Dryer Combos
A new way to save space is buying one machine that washes and dries the clothes. These types are meant for those who want one machine that does it all. There are pros and some cons to this style of washer and dryer combination.
3 Top Brands of Malfunctioning Washers to Avoid
Samsung Top Loader and Front Loader Models
The Samsung brand overall isn't too shabby, but when it comes to their front load washers this is one brand to look away from.
While they may look nice, consumers are very unhappy. From the washer malfunctioning and not running the cycles as it should, to using excess water for each load of laundry you do.
This Samsung WF42H5000AW Energy Star 4.2 Cu. Ft. Front-Load Washer with Smart Care has a 3-star rating, with a lot of complaints for example.
More Samsung Washers With Negative Reviews
4.5 cu. ft. Large Capacity Smart Dial Front Load Washer with Super Speed Wash
Smart FlexWash 6-cu ft High Efficiency Primary Washer
WA41A3000AW 4.1 CuFt Top Load Washer
Whirlpool Brand Washers
The Whirlpool 2.3 cu. ft. front load compact washing machine is one machine that really has a lot of negatives. You will find consumers are saying they have faulty boards, it quits working within a year of purchasing, etc.
Another big issue is consumers are saying working with customer service is less than helpful. They fight to get their machines fixed or gain positive customer support.
More Whirlpool Washers With Negative Reviews
3.3 cu. ft. White Commercial Top Load Washing Machine
1.9-cu ft High-Efficiency Stackable Front-Load Washer ENERGY STAR
2.8 cu. ft. Cashmere 240-Volt Ventless Smart All-In-One Washer Dryer Combo
4.3 Cu. Ft. 35-Cycle High-Efficiency Front-Loading Washer
5.3-cu ft Smart Capable High-Efficiency Top-Load Washer with Load and Go Dispenser
LG Washer
First, the LG brand has a LG WT7200CW/WT7200CW/WT7200CW 5.0 Cu. Ft. High Efficiency Top Load White Washer that is under a 3 star rating.
The machines are made in China. The washer weighs the clothes and then decides how full to fill the machine, leaving the clothes under-cleaned. There are many glitches, and consumers left with dirty clothes after it washes.
The other drawback to this LG washer is that it takes a long time to run through a cycle. So that leaves you stuck waiting a long time to wash and dry your clothes.
More LG Washers With Negative Reviews
WT7150CW: White 5.0 Cu. ft. Mega Capacity Top Load Washer with Turbodrum Technology
Wd200cw White Sidekick Pedestal W/ Built-in 1.0 Cu. Ft. Washer
Best Front Load Washers and Top Load Washers
Common Questions
How much is a washer and dryer set?
This question is very hard to answer. You will find you can buy a lower end washer and dryer set that starts around $1200 and works its way up. You also have to take into consideration that the price you pay can depend on the quality you get.
What is the best stackable washer and dryer?
Right now the most reliable and recommended is the Samsung WF45R6100AP Front Load Washing Machine & DVE45R6100P Electric Dryer with Steam. This set is the best washer and dryer set to consider.
How long do washing machines last?
The average washing machine lifespan is around 5-10 years. It depends on the model, quality of washer, and even how hard your water is. Hard water can really break down and hurt the new models of washers.
What is the best front load dryer?
The Samsung – 7.5 Cu. Ft. Stackable Smart Electric Dryer with Steam Sanitize+ and Sensor Dry is one of the most popular front load dry at the moment. It works great for large loads, and does a great job of drying the clothes.
When should you replace a washing machine?
Consumer reports recommends replacing your washing machine if it is more than 8 years old. But other sites say anything older than 1999 should be replaced, in response to water useage, etc.
Is it worth repairing a washing machine?
It is recommended that you can replace parts on your washer, but don't if it costs more than 50% of what you paid for your washer. At that point they recommend investing in a new washer.
Are front loading dryers better?
Front load dryers are better for your clothes, as it does less wear and tear to the clothes as they dry. Other styles tend to twist and pull clothes a bit more, causing your clothes to lose their quality sooner.
Washer And Dryer Shopping
What is one washing machine brand to avoid that you recommend to those on the hunt? Overall, you can see it is the models of some brands that are the issue. Not the overall brand. Therefore always read reviews, and research before you invest.
As a result, you can attempt to save money in the long run by buying a model that is worthy.